Brought to you by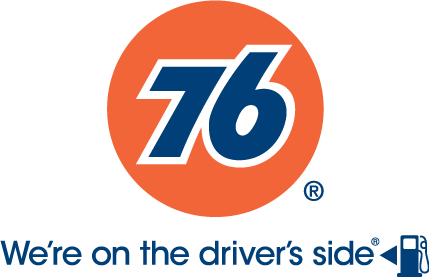 Near the tiny town of Leggett, California is a very important crossroads for travelers headed north. They can take the more Eastern route to the Avenue of the Giants, a serene scenic cruise lined with redwood trees, or they can take the more western path, which will take them to the Lost Coast, a rugged stretch of shore that's known for being too wild to be tamed by the Highway Division of the California Department of Transportation. The Pacific Coast Highway was routed a bit inland to avoid having to tame the wilderness of what is now known as The Lost Coast. But, those brave enough to take on the relatively uninhabited route will be rewarded with adventure, unmarred views of natural beauty, and sights unlike anything anywhere else in the world. Welcome to the Lost Coast.
Kick off your road trip adventure down the beautiful lost coast of California with an unforgettable stop at MacKerricher State Park. Home to incredible views, a wide range of hiking trails, plenty of spots to camp, and some pretty darn cute gray whales and harbor seals, this state park has a little something for everyone. Take a stroll down the boardwalk, check out the handful of tidepools to see what strange and unique marine life may be hiding inside, or enjoy a nice, afternoon-long picnic. The first of seven incredible stops on your journey up the coast, the good times and memories are just getting started. Did we mention that it's free?
Continue your Lost Coast journey with a stop at the Pacific Star Winery, located right on the edge of the Pacific. In fact, it's California's only ocean-side winery. The views aren't the only reason to stop here, either. The winery has been wowing guests with delicious wine and sights for the past 30 years, so you could say that Pacific Star has earned its reputation for being a 'hidden gem' of the California coast. Choose between a bottle of It's My Fault White, Dad's Daily Red, or select from a handful of other tasty classics. Not sure what to try? With an affordable wine tasting experience, you can taste it all. What's not to enjoy about great-tasting wines and unforgettable views? With a little luck, the whales might even take a moment out of their busy schedules to put on a show, so even your designated driver can take in the views and atmosphere at this stop.
Looking for a secluded place with breathtaking views to camp? Look no further than the third stop of your Lost Coast adventure, Westport-Union Landing State Beach. With unparalleled cliffside views overlooking the majestic Pacific Ocean, it doesn't get much better than this. The clean and spacious picnic area, campsites, and miles of gorgeous sandy beach make this a perfect stop. Pro tip: The sunsets here are famously beautiful, so try and time your visit as the sun goes down.
What's a candelabra tree, you might ask? Don't worry if you've never heard of these unique trees; they're a pretty rare sight. The mysterious trees, with their many branches that bend, twist, and turn as they reach up towards the sky, are unlike any other redwoods along the California coast. Scientists believe that the strong, salty breezes from the ocean, as well as the stand's location on a cliff, account for the special branches. You can reach these beauties with a hike along the Shady Dell Trail!
The trip that keeps on giving continues with a visit to the popular Sinkyone Wilderness State Park. Known for intermediate and even advanced hiking trails, the park offers an authentic taste of both beauty and wilderness, and quiet and secluded campgrounds. This 60-mile stretch is the perfect place to connect with your natural roots and get away from the hustle and bustle of modern life, as it's a stretch of beach untouched by development. This is the California coast as it was meant to be experienced. Explore canyons, tide pools, wildflower fields, and gorgeous sandy beaches, and depending on the season, maybe even say hi to a few elk.
Don't forget your camera and sunscreen as you walk along the beautiful Black Sand Beach, which, unlike your standard sand beach, is covered in black pebbles. The 20-mile stretch of dramatic shoreline offers gorgeous views and a quiet place take in the beauty of the Pacific Ocean. While the hike to the beach might be considered a trek to some, it's well worth the experience if you want to take in sights you can't find anywhere else. The sea lions and pelicans who call the Black Sand Beach and surrounding area home are not to be missed as well. Just think about all of the rad pictures you'll be able to take!
Next stop is the King Range National Conservation Area, where land meets the sea. This 42,585-acre preserve is full of pleasant surprises. It's home to King's Peak, which rests more than 4,000 feet high; the summit offers incredible views and is less than three miles from the ocean. Unable to support highways and major development, this secluded area is popular among hikers, hunters, and campers, and hosts a handful of world-class bike trails. Speaking of trails, there are more than 80 miles to explore. Hobbyist hikers, as well as those looking for a real challenge will find a trail for their needs here. Minimal trail signs mean the scenery provides a more authentic natural experience. If you plan on staying overnight, be sure to get the required permit beforehand!
With your Lost Coast trip quickly coming to an end, you'll want to savor every last moment, so spend some time at the beautiful Mattole Recreation Area and its campgrounds. The Mattole Recreation Area is open year-round, so there's no bad time to visit. Plus, there are 80 miles of trails to explore, along with spacious grounds where you can camp and surround your adventure in natural beauty. The Mattole Recreation Area is just moments away from the beach, while still offering protection from the sometimes-gusty coastal winds, so hiking and camping are more pleasant here in particular.
Congratulations! You survived your Lost Coast adventure, now it's time to treat yourself to an adult beverage or two at the Eel River Brewing company. With tasty food, friendly service, and a wide range of delicious beers (especially IPAs!), Eel River will make sure you enjoy your last stop before you head back to reality. Enjoy food and drink outside, as the gentle wind blows softly through the surrounding trees. This gem of a spot can get crowded, so make a reservation if you can, and remember to bring along a designated driver! Might we recommend fish and chips and the blonde ale?
---
With incredible views, campgrounds, and trails that can be explored for days, the Lost Coast is a unique road trip you'll long remember. Set your sights on the Candelabra redwoods, black sand beaches, and avoid the crowds with this incredible once-in-a-lifetime experience.
Click below to take this trip!