Home to the tallest mountain in North America, Denali National Park and Preserve was originally set aside to protect the abundance of wildlife, primarily the Dall sheep, that live in the northern shadow of the Alaska Range. Located in the heart of Alaska's Interior region, Denali is a unique national park in that it's a trail-less wilderness spanning more than 6 million acres where wildlife, beautiful mountain scenery, and adventure await. A 92-mile* road dissects the park, allowing access to its unspoiled landscape. 
*Note: Due to the Pretty Rocks Landslide along the main Park Road, visitors can only access 43 miles through the summer 2026 season.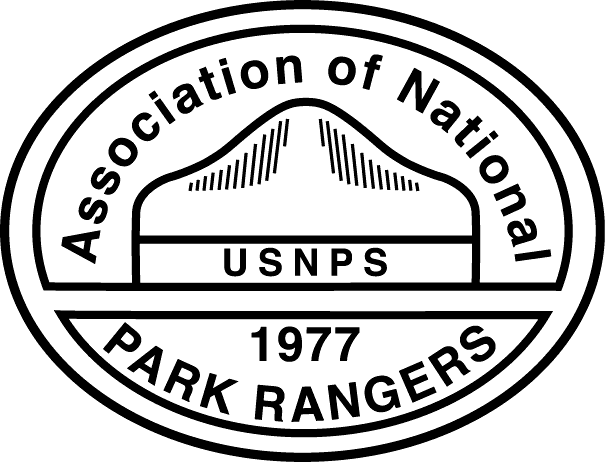 Written by park rangers
Who knows a national park best? Yep, the rangers who live and breathe its fresh, clean air every day. That's who we turned to for help in creating this guide. Roadtrippers has partnered with the Association of National Park Rangers and convinced its rangers to spill their secrets for your benefit.
Planning a trip to Denali National Park
Getting to Denali National Park
Anchorage, Alaska is the largest city in the state and about 5 hours driving time from Denali; you'll need a rental car to make this trip, unless you arrange another form of transportation (check out the ranger's tip below for ideas). 
Flying into Anchorage is a good option if you want a jumping off spot for Alaska's other national parks such as Kenai Fjords, Wrangell St. Elias, and Katmai. North of Denali National Park, Fairbanks, Alaska, is a smaller city but is much closer and only a 2- hour drive from Denali; during the summer, you may find direct flights to Fairbanks, but still might  need to connect in Anchorage depending on your travel dates and origin city.
You can only drive private vehicles (including rental cars and RVs) to Mile 15 of the 92-mile Denali National Park Road (known as the Park Road by most locals). Thus, once you've arrived in Denali National Park, you'll need to use the park-provided shuttles and bus tours to explore. Be sure to arrange your bus tour or shuttle bus as they sell out more than 6 months in advance for travel in the summer months.
There are two narrated bus tours available in Denali National Park for the next few summers, due to a landslide along the Park Road that has closed the road at Mile 43. The Denali Natural History Tour is a 5-hour bus tour to Mile 17 and best for those with limited mobility or difficulty sitting for long durations; it doesn't go much further than you can drive your own vehicle, and is popular with cruise guests. 
For a more in-depth narrated tour, book the Tundra Wilderness Tour, which currently goes to Mile 43. This 5 to 6 hour bus tour shows off the diversity of Denali National Park and has plenty of opportunities to spot both wildlife and the park's namesake mountain.
If you'd rather have a more choose-your-own-adventure experience, there are also green transit shuttle buses that are primarily used by hikers and backpackers to access different parts of the park. The National Park Service has online resources that fully detail the differences between tour and transit buses to help you choose the right one for your time in Denali.
Timing your visit to Denali National Park
Like most destinations in Alaska, Denali National Park is a different experience in the winter—but the park is open year-round for winter visitors. The vast majority of travelers visit during the summer months (June through August) or the brief shoulder seasons in May and September. Park Road usually closes in mid-September and re-opens at some point in early April or late May depending on snowfall that winter.
Ranger Tip
May and September are the months with the fewest crowds. Late June is best for an abundance of wildflowers and to experience the summer solstice. Late August into early September is best for beautiful fall colors and the possibility to see the northern lights.
In terms of summer weather, Denali—like all of Alaska—is a land of extremes. Expect the park entrance to be warmer than out on the park road. In mid-summer, the park entrance may see days in the 70s while temperatures deeper into the park may be in the 50s. It may be raining on one side of a mountain and sunny on the other, and snow can fall in any month depending on elevation.
Denali, the mountain, sees more dynamic weather and is clouded-in most days. Only 30 percent of visitors actually get to see the mountain. Bring layers, rain gear, and waterproof or gore-tex shoes. Don't wear cotton clothing or socks when hiking because you'll get wet feet hiking off-trail here. Denali is technically considered a polar desert, only getting nearly 15 inches of precipitation per year; however, summer days are chilly and wet as often as they're warm and sunny.
Getting around Denali National Park
Denali National Park is comprised of several different regions; unlike other parks, they aren't considered specific "districts," but it's important to understand your ability to access each one as you plan your visit.
The Frontcountry
The Denali park entrance area is a bustling place with planes, trains, and cars.Historically, the Alaska Railroad was the only way to get to the park, but in the 1970s, the George Parks Highway was completed, allowing visitors to reach the park by car. Nestled in spruce forest, the park entrance, visitor center, and Denali Bus Depot (formerly the Wilderness Access Center) is a necessary stop for park information, seeing sled dogs, buying bus tickets, and purchasing food. 
Denali's frontcountry is also the part of the park where you'll find the most formal trails for hiking—most are easily accessed from the visitor center, and park rangers are happy to provide info about trail difficulty, wildlife sightings, and safety tips.
Savage River
The Savage River crossing occurs at Mile 15 of the Park Road, where private vehicles must turn around. There's a ranger check-point here, and a few trails for those who visit Denali hoping to hike.
The pavement ends here, and the remainder of the Park Road is gravel which keeps speeds low and helps to maintain the park's wilderness character.
Ranger Tip
If you want to see the park beyond Mile 15, you must buy a bus ticket at the park entrance. You're also welcome to walk or ride a bike on the Park Road.
The Backcountry
Beyond Mile 15, there aren't formal hiking trails and the only evidence of humans you'll see is the Park Road itself (until you reach Wonder Lake and Kantishna—more on that below). Due to the road closure through 2025 to 2026, visitors are currently unable to reach the Toklat River crossing or Eielson Visitor Center.
The lack of human impact and limited access is part of what makes Denali National Park special: there's nothing quite as impressive as hopping off one of the transit buses and hiking out onto the tundra to experience the incredible quiet of this place. 
Wonder Lake and Kantishna
Due to the road closure, the areas of Wonder Lake and Kantishna are only accessible by air for the next few years. If you have the budget and time, these areas of the park are well worth visiting—especially with so few visitors making the trip right now.
The name, Wonder Lake speaks for itself, and on a clear day may be one of the most beautiful views in the entire national park system. However, be prepared. Wonder Lake is one of many lakes in this area, meaning mosquitos love it, so plan accordingly. The elevation here is lower and therefore warmer, similar to park entrance temperatures. Not many trails exist in this area— but blueberries do. 
Kantishna is a former mining colony that's now entirely surrounded by National Park Service-managed lands and has several hotels and private residences; some are planning to open for the 2023 and 2024 seasons with private air transfers for guests from Healy, Alaska (north of Denali) to the air strip in Kantishna.
Talkeetna and South of the Alaska Range
The town of Talkeetna, Alaska, is located south of the Alaska Range and is the base for mountain climbers hoping to ascend the tallest mountain in North America. The climbing season is May through early July, and you'll likely rub elbows with hopeful climbers or accomplished ones after returning from base camp if you visit during this time. 
Talkeetna is a fascinating, historic town where three rivers come together. On clear days, you have an excellent view of the range. If you hike or explore around Talkeetna or at nearby Denali State Park, you'll see very different flora than on the northern side of the range because the south side gets more precipitation.
Ranger Tip
There's a second visitor center for Denali National Park located in Talkeetna; the Walter Harper Talkeetna Ranger Station is open year round to educate visitors on the park even if you're not planning to climb the mountain.
Things to do in Denali National Park
The whole point of the bus system in Denali National Park is to provide well-managed and low-impact access to the wilderness—but there's plenty to do once you get there. 
Wildlife and mountain viewing
Seeing Denali and the stunning views of the Alaska Range is definitely a must-see, but remember, the mountain is clouded in more often than not—this is a good reason to give yourself more than one day in the Denali area to try and see the mountain. 
Another must-see is looking for Alaska's "Big 5," meaning caribou, moose, bears, Dall sheep, and wolves. Animals are most active during the early morning hours and in the evenings, though you can spot them all day long if your bus tour ends up being scheduled for another time of day.
Ranger Tip
The least likely animal to see is a wolf as the population in the park is always in flux. In 2014, it was estimated that nearly 500 wolves lived in the park. By 2022, it was up to nearly 100.
Hiking
Denali National Park is unique in that there are far fewer trails than you might expect—and you're actually encouraged to go off-trail if you want to hike out in the majority of the park. There's an entire section on hiking next in this resource guide to help you understand how hiking works in Denali National Park
Sled dog interactions
While this might seem like a prime activity for families visiting Alaska, almost all visitors enjoy learning more about the sled dogs that call Denali National Park home and how rangers use them to help maintain the park during the winter months. There are presentations at the kennels several times each day during the summer months, and it's well worth adding a few hours to your trip plans to meet these four-legged park ambassadors.
Hiking in Denali National Park
Most parks and protected areas encourage or require you to stay on a trail; Denali is unique in that it is a trail-less wilderness, and—once you leave the frontcountry—you're allowed to hike anywhere. 
Although Denali does have some wonderful maintained trails—near the visitor center, Savage River, and Wonder Lake—the best way to hike in Denali is to pick a spot to tell the bus driver to stop and leave the road. This may be intimidating if you're not used to hiking off-trail in a 6 million acre wilderness with wildlife. It's a good idea to talk with a ranger at one of the visitor centers first; they'll be happy to give you pointers and advise you on safety in the park once the bus pulls away.
If hiking off-trail makes you a little nervous, another great option is to sign up for a ranger-led Discovery Hike. These are offered most days in summer and have a limited number of participants. You must sign up at a visitor center, and hikes can fill quickly. Discovery hikes are a great introduction to trail-less hiking in Denali. 
When the full Park Road is open, a great area for trying some off-trail Denali wilderness hiking is anywhere between Mile 50 and 70. The elevation is 2,500 to 3,000 feet here, meaning you're mostly above tree line and the bush whacking will be less intense. 
Another great option is to hike along one of the wide braided rivers, like the Toklat or Teklanika. Here, you have better visibility to see wildlife, and the river bars are easier to walk on than some of the shrubby, spongy, tundra.
Ranger Tip
Hiking in Denali off-trail can be intimidating, but it can also be liberating, plus you'll see much more than from a bus. Please be sure to practice Leave No Trace principles and never walk single file so as to spread out your impact on the fragile landscape.
Eating in and around Denali National Park
Perhaps the most important thing to know regarding food is that there's no food once you leave the park entrance; you must plan accordingly. As mentioned, most buses—both tour and transit options—last about 6 hours, so it's important to bring plenty of water and snacks at a minimum on the day you plan to take a bus into the park.
Near the park entrance, the Nenana Canyon area has plenty of modern conveniences to support the rest of your time in the Denali area. This area is known as "Glitter Gulch" because of the many souvenir shops and restaurants that line either side of the highway. Glitter Gulch is seeing more diverse eating establishments lately, including a fabulous eastern European restaurant, a few pizza spots, and a couple of fine dining options if you're celebrating a special occasion during your Alaska trip. 
Seven miles south of the park entrance you'll find even more restaurants in the vicinity of the Denali Park Village complex and the Denali Education Center. 229 Parks Restaurant and Tavern is a nice establishment serving fresh fish and locally sourced food, however they have limited hours so be sure to call and inquire if they'll be open before driving down to the restaurant. The café at Tonglen Lake Lodge is in a quiet, beautiful setting and has great breakfast. 
For even further options, the community of Healy is nearly 11 miles north of the park entrance and has a few restaurants including the well-known 49th State Brewing Company. If you visit Talkeetna, you'll find several restaurants on the main drag, including the Talkeetna Roadhouse. 
Bottom line: Purchase food outside the park or at the park entrance before going on your long bus ride.
Ranger Tip
If you're staying at one of the Denali-area hotels outside the park entrance, many can arrange a box lunch to bring with you on the day of your bus tour. Be sure to inquire when you check in and see if they can arrange this for you and add it to your hotel bill.
Staying in and around Denali National Park
Similar to the variety of restaurants, there's no shortage of hotels and lodging in the areas adjacent to the park entrance. The Nenana Canyon and Glitter Gulch area has the greatest variety, but there are even more in the Denali Park Village (nearly 7 miles south of the entrance), and Healy (11 miles north of the entrance); Talkeetna also has options.
Ranger Tip
The only lodging inside of the national park is at the end of the Park Road in Kantishna. These lodges are more expensive but are all-inclusive, meaning the nightly rates include your transportation on the park road to get to the lodge, meals, and activities.
Denali has campgrounds at the park entrance, the Savage River, the Sanctuary River, the Teklanika River, and at Wonder Lake. Campers who plan ahead and want to spend at least 3 days in the park can apply for a Teklanika Pass, or Tek Pass. 
The Teklanika River Campground is located at Mile 30 on the Park Road and if issued a Tek Pass, you're given a permit to drive your personal vehicle or RV only as far as the Teklanika Campground. You must stay for at least 3 nights in the campground and if you want to go further into the park each day, you need to use the park's bus system. This option allows you to enjoy the park for multiple days and avoid some of the long time spent riding the buses.
Ranger Tip
Many visitors prefer to fly to Anchorage and rent a small RV. This allows you to  sleep in a hard-sided structure (if worried about mosquitos and other critters, like bears) and do your own cooking. This helps cut down on costs, as hotels near Denali National Park tend to get quite costly during the popular, peak summer months.
How many days should you plan to spend in Denali National Park?
You'll want to spend at least 2, but preferably 3 days or more in Denali because it's a large, dynamic park. Weather and conditions change by the hour. If the mountain isn't out one day, maybe it will be the next. You must be willing to give this amazing place some time and patience. The more time you give, the greater the reward. 
Ranger Tip
If you only have one day to spend in Denali, go on a bus ride to Mile 43 (either the Tundra Wilderness Tour or a transit bus) and spend some time at the park entrance. Take in a sled dog demonstration and hike one of the entrance area trails.
In addition to the activities already mentioned within Denali National Park, there are lots of tour operators doing business near the park entrance. You can go zip-lining, try white water rafting, take a flightseeing tour to land on a glacier, or even play golf.