Brought to you by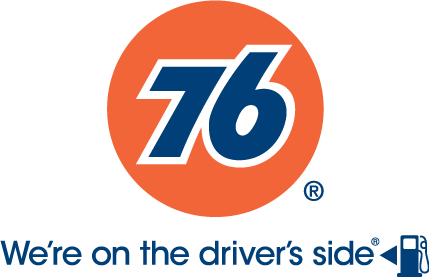 Taking a road trip down Route 66, it's possible you'll skip the town of Amboy, California entirely. Amboy is so tiny that if you blink, you might actually miss it. But don't, as this historic little town has a lot more to it than you think.
The classic neon sign stands like a beacon in the middle of the desert, calling over travelers looking for a break from the dusty road as well as those seeking a bit of Route 66 kitsch. Even on a summer day, with temperatures well above 100 degrees, the historic Roy's Motel and Cafe—the main attraction of Amboy—is full of cars, motorcycles, and tour buses. You can find crowds of people enjoying a cold Route 66-branded root beer, posing for a photo with the restored neon sign, and standing on the iconic highway.
This is a place that feels familiar to those who have never been there. The vintage midcentury modern Googie architecture has been largely restored to its original appearance, imbuing the area with nostalgia. When you think of the towns along America's most famous road, you're probably thinking of places that look and feel a lot like Amboy.
The rise and fall—and rise again
The town of Amboy was originally founded in the 1850s by salt miners. It gained significance as the first stop in a series of railroad stations constructed across the Mojave Desert in the late 1800s. Almost 100 years after the town's foundation, in 1938, Roy's Motel opened as a rest stop for road-weary travelers—the only respite from the desert heat for miles and miles around.
After World War II and the rise of automobiles, business at Roy's was booming. Owners Roy Crowl and Herman "Buster" Burris—who also owned the town of Amboy—decided to expand the motel into a 24-hour rest stop, with a gas and service station. At its peak, Amboy had a population of about 700, and Roy's employed more than 10 percent of them.
Eventually, Buster sold the town and moved away. The few buildings in Amboy, once so cool and futuristic, were in dire need of repairs and updating. But no one was around to do it. For a few years, Amboy seemed at risk of ending up a ghost town, like so many other places along Route 66. Then a businessman by the name of Albert Okura came to the rescue. In 2005, Okura—who owns the local Juan Pollo food chain and is a Historic Route 66 activist and philanthropist—purchased the town. Since then, Okura has put more than $100,000 into renovating Amboy's main attractions—including Roy's.
Lured by hospitality
We're not sure what to expect when we stop at Roy's. All we know is that we need something cold to drink after what feels like an eternal journey across the barren desert.
A woman behind the counter welcomes us into the air conditioned bliss and immediately offers us a taste of some cinnamon sugar crisps. We chat with her about small town life and the fickle tourist market. Heavy rains washed out the bridges on either side of the town in 2014, and, years later, the cafe's employees are still having trouble bringing in customers.
The cafe no longer serves hot meals; the kitchen has remained closed due to difficulties transporting water to this remote area. But the shop is filled with snacks, souvenirs, and friendly faces. Route 66 hospitality is legendary, and it's in no short supply at Roy's. Before we're leaving, the woman behind the counter has given us food, shared stories about the area, and invited us back for her wedding next year.
This type of hospitality has lured some famous fans. Harrison Ford and Anthony Hopkins are known to stop by when their schedules will allow it, and there are autographed photographs of both actors proudly displayed in the cafe.
If photos of Amboy and Roy's cause you any déjà vu, it's probably because you've seen the town and its famous rest stop in a movie, on TV, or even in a music video. Parts of the 1986 road action thriller The Hitcher and the 1993 crime drama Kalifornia—starring Brad Pitt and David Duchovny—were filmed here. Armin Van Burin, Queens of the Stone Age, and Enrique Iglesias have all filmed music videos featuring Roy's as well (nothing says Route 66 kitsch quite like the melodramatic heist adventure that is Iglesias' hit video for "Hero," featuring 90s teen queen Jennifer Love Hewitt).
As we exit the cafe, I take one last look around at this oasis in the middle of nowhere. It's the place on the horizon where the wide open road meets the sky. We've taken three bags of cinnamon sugar crisps to go.