Brought to you by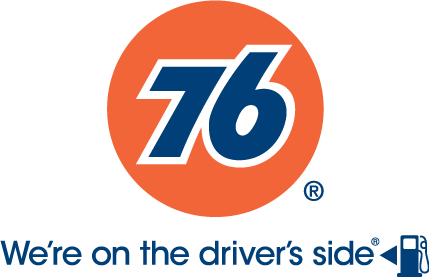 Northern California isn't just home to coastal redwoods and beaches and Lake Tahoe. It's also a wonderland of volcanic weirdness that turns the landscape into an almost alien scene. Burbling mudpots, steaming fumerols, hillsides splashed with a rainbow of colors, and a strange place called Fart Gulch all lie within Lassen Volcanic National Park. As you cruise the surrounding area, you can uncover hot springs, waterfalls, caverns, and lush lava tube caves. It's a trip that's as unforgettable as it is unexpected.
Kickstart your adventure with your first stop at Sutter's Fort State Historical Park. Built by famed pioneer John Sutter in 1839, the fort now serves as an educational park, designed to give you an authentic look at the history of Sacramento and the development of California in the 19th century. Ever wonder about the daily life of those living in Sacramento in the 1800s? Walk through a typical kitchen, bakery, carpenter shop and more to find out. Sutter's Fort located on the property is one of the United States' oldest restored forts, with over 120 years of history to uncover. Depending on when you visit, you can even witness a cannon or musket firing demonstrations!
Become one of the 100,000 visitors from all around the world who visit Empire Mine State Historic Park each year. The park is a whopping 850 acres with plenty to keep the entire group entertained. A cornerstone of the lucrative mining industry, Empire Mine ran full force from 1850 until 1956, producing over 5 million ounces of gold during its lifetime. Can you say bonanza? Be sure to check out the Empire Cottage, known for its impressive 13 acres of gardens, then take a peek at the "Clubhouse," which was built in 1905—complete with tennis courts, a bowling alley and squash courts—to host some of the most successful entrepreneurs from all over the globe. Who says time travel doesn't exist?
As the sixth tallest year-round waterfall in the USA, Feather Falls is a can't-miss while on the road. Take a half day to navigate the beautiful upper trail that leads to one of the most iconic waterfalls in California. This intermediate hike totals 8.2 miles round-trip and might be challenging for some, but the grand finale is well worth the trek. During extended periods of inclement weather, the trails can become lightly flooded, so plan accordingly. Don't forget to stop and smell the incredible wildflowers that surround you as you make your way up the trail.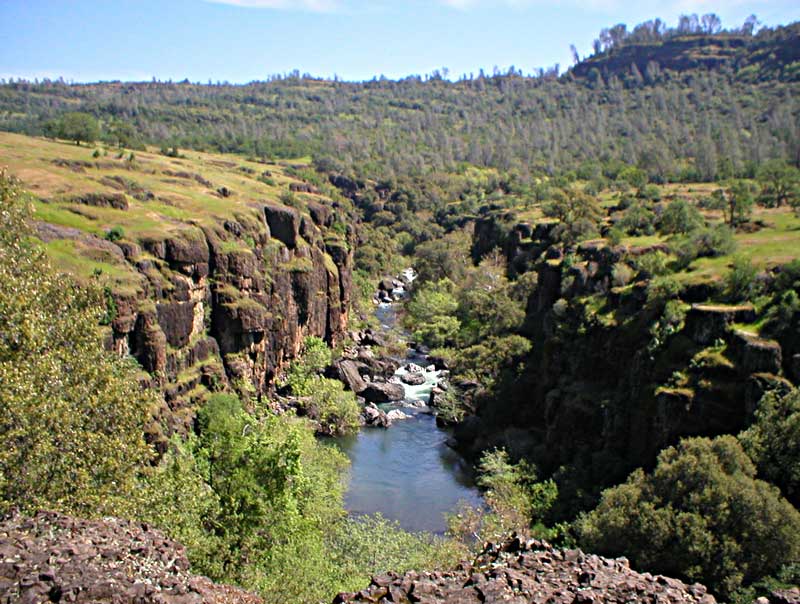 Considered to be just short of heaven for those who love to fish, Bidwell-Sacramento River State Park is one of the more popular fishing destinations across the country. Go bank or boat fishing for wild salmon, steelhead, and shad. Forgot your pole? Take the entire crew and 'cruise' down the river in inner tubes or canoes, or go for a relaxing hike. Whether you're looking to fish or enjoy a lazy day on the river, don't forget to pack your picnic basket, as there are plenty of amazing spots to grab a bite to eat while enjoying the beauty that surrounds you. Rumor has it that a few rogue otters call Tidwell-Sacramento River State Park home as well.
Things are heating up! Make a stop at the wildly underrated Lassen Volcanic National Park, which is home to clear mountain lakes, fields of wildflowers, and a handful of volcanoes. Quick! Flash back to grade school science class—can you still name the four different kinds of volcanoes? Here's a refresher: shield, plug/lava dome, cinder cone, and composite (also known as stratovolcanoes).
There are only a few places in the world where you can find all four volcanoes in one area, and one of them happens to be a national park, appropriately named Lassen Volcanic National Park. This lesser-known national park in Northern California, is a great place to let your inner Bill Nye out and explore each type of volcano for yourself! Hike up the Cinder Cone, or see the largest area of hydrothermal activity with a hike around Bumpass Hell. And, if you still find farts hilarious, stop by Fart Gulch; it's visible from the road near Pilot's Pinnacle, and the chalky hillside's distinctive odor comes from massive amounts of sulfur.
As if all that wasn't enough, you can enjoy "three trips in one" with a stop at the mysterious Lake Shasta Caverns. Your admission includes an unforgettable catamaran cruise across Shasta Lake, a scenic bus ride to the entrance, and an action-packed tour of one of the country's most iconic limestone caves. With informative, friendly guides, the two-hour experience will leave you filled with awe and wonder. Ask them to show off the stellar acoustics in the caverns with a song!
There are not enough words in the dictionary to describe how incredible McArthur-Burney Falls Memorial State Park is; just stop so you can see and experience it firsthand. With multiple paths to the majestic falls, it's accessible to everyone. It's not hard to see why the falls were set aside as California's second state park, or why Teddy Roosevelt called it the "Eighth Wonder of the World." The mossy, spring-fed waterfall isn't the only attraction here; the Pacific Crest Trail runs through the park, and you can camp, fish, or even ride horses here.
Hop on a quick boat ride and make your way to the beautiful Ahjumawi Lava Springs State Park, which is home to endless amounts of dramatic lava rock, shady pine forests, and sweeping views, all connected by breathtaking aqua ponds. Ahjumawi, which means "where the waters come together," is only accessible by boat, but the secluded park is well worth the trip. With over 20 miles of trails to explore and snap photos, you'll have a hard time not being blown away by the beauty created by thousands of years of lava flows.
Take a moment out of your adventure to pay respects to the many sacrifices made by those who lost their lives in war, and support local public art by visiting this incredibly thoughtful memorial of stone sculptures. Surrounded by a pristine forest, the sculptures are both raw and emotional, and give way to moments of meaningful reflection. Each year on Memorial Day the names are updated to honor the sacrifices of those who helped shape our country's rich and compelling history.
Make the last stop of your journey count by visiting at the incredible Lava Beds National Monument. Kick off the day with a stop at the recently-renovated visitor center, then navigate your way through the breathtaking lava tube caves, formed when cooled lava flows turned into hollow tunnels.
In addition to the more than 700 caves found here, you can also see Native American rock art sites, and learn about the Modoc War of 1872-1873, when a tribe of Modoc fought off a band of soldiers from the U.S. Army around the lava beds. But if you're here for the caves, head out for Cave Loop, a 2-mile route near the visitor center. This is where most of the developed caves are; they have stairs and ladders and are a bit easier and safer. If you're looking for the most bang for your buck, Mushpot Cave is near the visitor center, contains exhibits, and is the only lighted cave at Lava Beds.
---
It's not every day you get to enjoy towering waterfalls, walk on the cumulation of thousands of years of lava beds, see a mudpot boil over, or hike to the top of a volcano, but you can do all that and more within a few days of navigating beautiful Northern California. Enjoy some of the best parks the country has to offer and get up close and personal with the volcanic landscapes that took thousands of years to form in this trip you'll be talking about for ages.
Click below to take this trip!