Brought to you by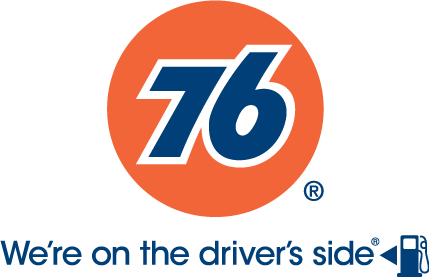 The trip started with a text to my cousin. "I need to pick your brain – I'm driving to the Imperial Sand Dunes, what should I do there?"
My cousin, who's lived in the beach town of Encinitas nearly his entire life, is my go-to desert guide. He's a prolific partier with a heart of gold hidden behind a facade of ornery old cuss. He's also a frequent off-roader in the semi-anarchic area in the southeast California wilderness between Brawley and Yuma, Arizona and has been for years.
"I like Gordon's Well or Buttercup Valley off of the 8 a little better. All amazing dunes though." After going back and forth on which dunes to actually visit, he followed up with a string of detailed suggestions that ultimately shaped my trip from San Diego to the Imperial Sand Dunes Recreation Area.
The Imperial Sand Dunes are approximately six miles wide and 45 miles long, located in the southeast corner of California and bleeding into Arizona and Baja California, Mexico. Self-proclaimed as the "Sand Toy Capital of the World," the town of Glamis serves as a popular jump-off point for people entering the area from its northern border to off-road in 4x4s, on dirtbikes, or even sand sleds.
I'd driven past the dunes in 2008 during a cross-country move, but had never stopped to drink in their unique majesty. And while a decade usually brings change to an area, this land has existed—and barring any catastrophic future events, will continue to exist—for millennia. I doubt even regular passersby would be able to pick out any discernible modifications to the panorama after several generations.
Depending on traffic, the dunes are approximately three hours away from San Diego and four hours from Los Angeles, past Palm Springs and the Salton Sea. It's an easy day trip from where I live in San Diego, one that takes me from sea level to 4,181 feet at Crestwood Summit and then back down to elevation.
On the way to the dunes, Interstate 8 winds through the Cuyamaca Mountains as they transform into an otherworldly moonscape of stark rock and absolute desolate wilderness. Through the lens of early settlers traveling west, the towering piles of untamed earth must have proven an unforgiving finale to their journey before finally arriving to the fabled lands of coastal Southern California.
Even when my GPS told me I was approaching, the dunes took me by surprise. After an hour of unbroken valley floor carpeted with onion fields and alfalfa farms, the sloping sand hills seemed almost incandescently golden against the gloomy gray sky. I was happy for the cloud cover in the notoriously brutal desert as I traversed to my first destination: Osborne Overlook.
The rock in the desert
I wasn't sure what I would find at the dunes, but I wasn't expecting it to be Dwayne "The Rock" Johnson. As the sun-hardened woman behind the counter at the Glamis Beach Store rang me up for a bottle of water and Lotto scratcher (my most ridiculous vice), she casually mentioned the actor was here filming Jumanji 3.
That explained the Sony Pictures vans and fleet of black cars lined up and down the snaking pavement leading to the apex of the popular lookout site. But besides the cluster of state-of-the-art Can Ams barreling along the dunes' northern rim, the surrounding area was nearly deserted. The season officially ends April 15 and doesn't open back up until October 1. It's impossible to truly close the wild lands to visitors so the summer sun does the work instead, with temperatures often reaching 110 Fahrenheit and above.
Standing atop the overlook and gazing across the barren landscape, jagged spires born of tectonic activity slashes the horizon line just above the glowing undulations of windswept sands. But life is still abundant here. Giant scarab beetles scuttle over scrub and ants the size of dimes march in formation across the glittering desert floor. The sprawling area at the foot of the Chocolate Mountains is also home to a massive desert tortoise habitat, which is enclosed by a chain-link fence and barbed wire. (In other words, stay out!) Regretfully, I didn't sneak a peek of any four-footed friends, but other species unique to the area were on full display.
Along with off-roaders (the vast majority of dune visitors), botanists and entomologists are also frequent guests to the wilderness area. The Algodones Dunes, which encompass the Imperial Sand Dunes Recreation Area, are home to a number of endemic and threatened species of plants and insects. Many of these creatures are nocturnal, so while a day trip is doable, camping overnight is an ideal way to enjoy the iconic sunrises and sunsets the area is known for.
A single raptor circled overhead as I drove east, then south along Highway 78 from the overlook to Oldsmobile Hill and Gordon's Well along the Mexican border. It only takes about an hour to circumnavigate the entire sand dune field (called an "erg"), but the panorama shifted from petrified outcroppings to brush-dotted washes formed in the time of dinosaurs, each inviting me to pull over to snap photo after photo. On my way, a gaggle of bicyclists pedaled past in a flash along Ogilby Road, taking full advantage of the cloud cover to push themselves over the gently sloping lane.
A place for contemplation
The southern end of the dunes seem more fluid than solid, with nary a blemish to break its rolling shape, unfurling like a ribbon of raw silk. Star Wars fans will recognize this region as Tatooine, home to Jabba the Hutt in Episode V: Return of the Jedi. There is no recognizable point of interest to cling to—merely endless tawny hills.
I looped around and headed to Buttercup Ranger Station (closed for the season), where a service road brought me a few miles west, past Plank Road Historical Site, and ultimately dead-ended about a quarter mile from the Mexican border. I was completely alone.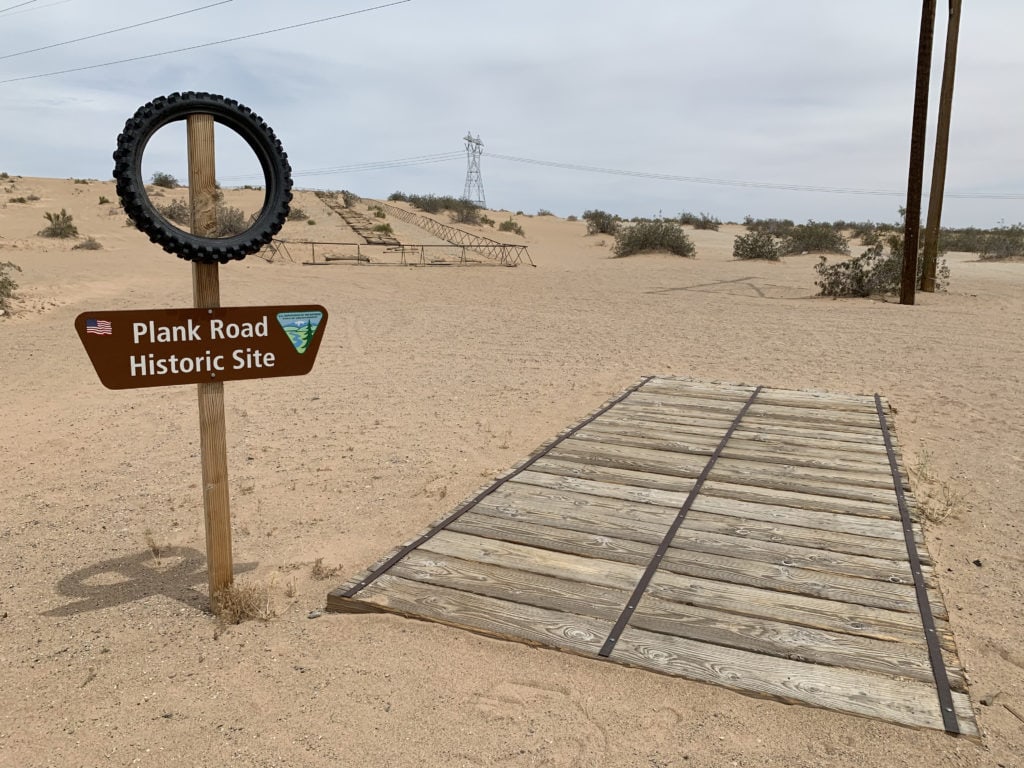 Like most places in the desert, I was haunted by a vague premonition that I'm not supposed to be here. But the adventurer in me won out and before I knew it, I was off-roading in my Nissan Rogue (again, no four-wheel drive) onto the semi-soft sands.
Contemplation comes naturally here. Opportunities for solitude are bountiful and true isolation is easily achievable for those willing to backpack into the heart of the dunes where motorized vehicles aren't permitted. Nearly abandoned campsites litter the entire span of the dune, but I spotted a handful of tents here and there filled with (presumably) hard-core desert enthusiasts chasing seclusion in the off-season.
I took one last look at the landscape emblazoned before me and thought back to what my cousin had promised me I would find. "Chilling in the middle of nowhere and enjoying a nice beverage of your choice and relaxing. Not like Baja, Mexico or a Caribbean vacation, but in the U.S. and enjoying the company of people that love the dirt."
Love the dirt, indeed. When I glanced in my rearview window on my way back to civilization, I could see the rolling dunes gleaming against the hazy sky — enticing me to explore just one more winding road.
If you go
During peak season, permits are required for anyone doing more than just passing through. Pre-pay online for a cheaper price or stop at an authorized BLM permit retail location.
If you require cell service, check your carrier to make sure you're covered in this rural zone.
There are plenty of campsites near the Imperial Sand Dunes, many of which are first-come, first-serve. Right before and right after the peak season are the ideal times to visit, and most campsites are available for up to 14 days. Check the Bureau of Land Management map to plan your visit.
For those looking to avoid the OHV scene, visit the North Algodones Dunes Wilderness, where no motorized vehicles are allowed. Hikers, campers, and horseback riders can enjoy unspoiled views and fewer crowds.
El Centro is the biggest town west of the dunes, so stop there for major supplies. Things like ice, hats, and safety flags can be picked up at the Glamis Beach Store in the north end of the Recreation Area.