Los Angeles' 35th annual Kingdom Day Parade honors the civil rights activist Dr. Martin Luther King Jr. King received the Nobel Peace Prize in 1964 for combating racial inequality through nonviolence and, in 1983, President Ronald Reagan signed a bill making Martin Luther King Jr. Day a federal holiday.
The 2020 parade theme was "Equality For All Humanity, Our Next Step." King championed peaceful marches attended by crowds of thousands, and this year's theme harkened back to the idea of walking together toward a greater goal. In his 1963 Letter From Birmingham Jail, King writes: "Injustice anywhere is a threat to justice everywhere. We are caught in an inescapable network of mutuality, tied in a single garment of destiny. Whatever affects one directly affects all indirectly."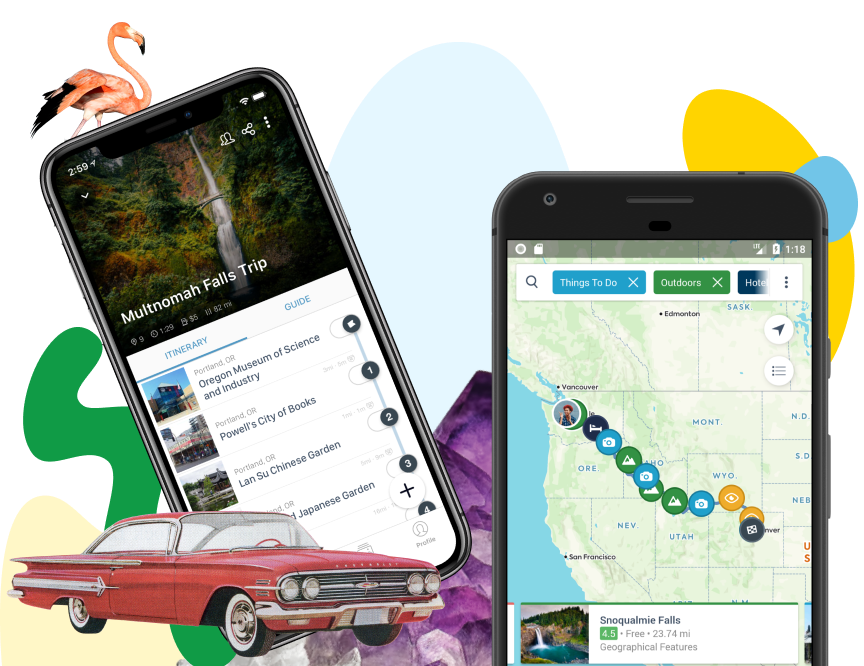 Download the mobile app to plan on the go.
Share and plan trips with friends while discovering millions of places along your route.
Get the App
This year's grand marshal, actress and singer Keke Palmer, was joined by other celebrities, floats, activist groups, and local marching bands. The procession runs along a 3-mile stretch of Martin Luther King Jr. Boulevard in South Central Los Angeles and ends at Leimert Park, where people gather for a post-parade festival with cultural activities, food, and live entertainment.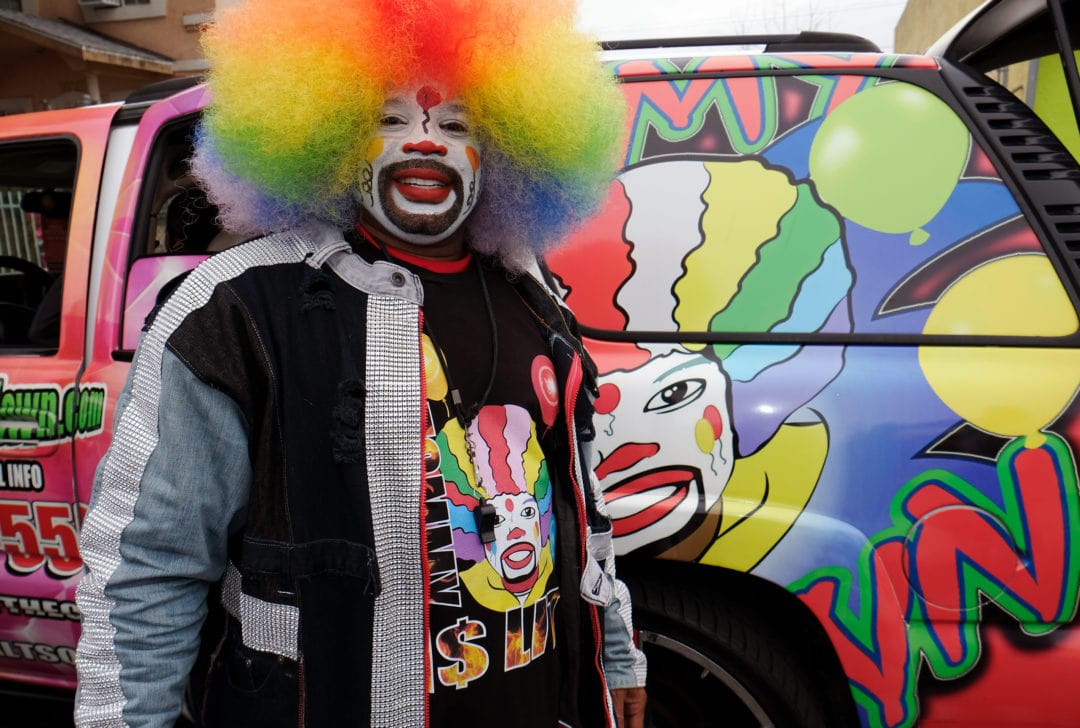 Thomas "Tommy the Clown" Johnson is the entertainer who created the "clowning" dance style. Tommy the Clown appears in the parade with his squad of hip hop dancers who perform quick and powerful freestyle movements to express their raw emotions on this meaningful day.
Alex, a sophomore at Hollywood High School, strikes a pose. He is the only male performer on the dance team and says he loves being a part of the Dance Guard.
Makel and Eliel, along with other students and teachers from City Language Immersion Charter School, march in the parade dressed as their cultural heroes. Makel marches as rapper Nipsey Hussle and Eliel is dressed as rapper Darryl McDaniels of Run-DMC. The dual language school prepares children for a lifetime of critical thinking, meaningful work, and ongoing service to causes greater than themselves.
Toni Alexander celebrates the MLK holiday with a giant mimosa. She lives on the parade route, so she can relax and watch from her front lawn. She is a breast cancer survivor and is trying to enjoy life to the fullest. Her favorite thing about this event is the joyful and friendly atmosphere it creates. "We [are] all peaceful," Alexander says. "Black, white, Hispanic—everyone has a good time here."
Sisters Isley and Manhattan are holding flags with their grandparents, Luz and Fabio Castillo. The Castillos have lived on Martin Luther King Jr. Boulevard for 43 years and have seen every parade from their porch since the start in 1985. The girls sit with their stuffed dogs, Spotty and Brownie, and say their favorite part of the parade is watching the horses.
Desert High Priest and Prophet, Bishop Dr. Reginald "Reggie" Black, drives his fun car around in circles, waving and posing with the crowd for photos. Black is a member of the Shrine Mason Fraternity Muharram Temple No. 95 in the Oasis of Santa Monica, California. The brotherhood is an Ancient Egyptian Arabic Order of the Nobles of the Mystic Shrine. The fraternity was born out of the Freemasons and bases its philosophy on fun, family, fellowship, and philanthropic work.
Parrots Pepito and Delmi watch the procession from their view along the parade route. The birds mimic the horns and sirens they hear as they watch the parade with their owner, Mrs. Urquilla. Her birds, a Mother's Day gift from her son, are very special to her.
Marcel poses with his homemade sign and says, "Happy King's Day."
Greg sits mounted on his horse Babe. He rides in the parade with other cowboys from the equestrian organization Urban Saddle, a non-profit ranch based in South Gate. Focusing on mentoring inner-city youth, their objective is to build hope and opportunities through the equine experience and the cowboy code of ethics. They teach students horsemanship, respect, integrity, and responsibility as an alternative to the streets and gang life.
Ron Johnson watches the parade from his bicycle with his albino Burmese pythons, Butterfly and Slick Rick.
Marco De Santiago, one of the original Soul Train dancers, poses with a disco ball. De Santiago was on the popular television dance show from 1976 until 1993. He participates in the parade with other Soul Train alumni, dancing in vintage clothing and platform shoes to classic soul and R&B songs.
If you go
Kingdom Day Parade is a free, family-friendly event held annually on the third Monday of January in Los Angeles.