Brought to you by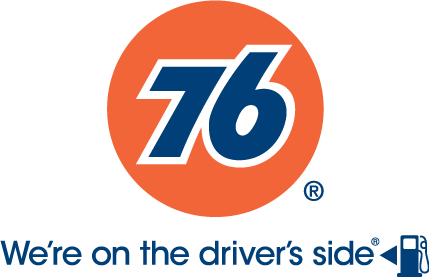 Jennifer McMillan has just come from a nearby rodeo. Her dark hair is loose around her face, her jeans tucked into what she calls her "dirtkickers." She greets me at the wagon wheel gates that mark the border of her tiny Old West village in the foothills of the Sierra Nevada Mountains. Welcome to Bandit Town.
Bandit Town isn't technically open when I visit. The general store is naked without its merchandise and the quaint white chapel on the hill is quiet and somber. The one-room jailhouse—which was decommissioned when a detainee was locked inside with a rattlesnake—stands dark and silent, the door slightly ajar.
Only the large wooden saloon and dining hall are buzzing with activity. The crowd inside is as arbitrary as the buildings outside: There's a Matthew McConaughey-esque, sunglasses-wearing hipster; a charming cowboy-booted local; and a three-year-old banging on an old piano near the door. In the back of the dining hall, a man and woman play pool on a red-felted table below umbrellas of Victorian-inspired lighting. The chef in the back is practicing for an upcoming event, McMillan tells me, which only half explains the diverse crowd milling about.
But that's how this place is. It's a community—a kind of Old West summer camp that, a few weekends each summer, comes to life through multi-day festivals packed with live music, barbeque, and camping. It can be hard to get tickets to these events—and not because this place is some exclusive hipster hangout, but because Bandit Town isn't large enough to accommodate more than 350 people at one time.
"I don't want it to get too crazy," says McMillan, who has a young son at her ranch around the corner and two young grandchildren in the house next door. Those kids made her realize what was important. "Time is precious," she says with a shrug.
McMillan and her staff may be keeping things contained at their events for now, but beginning this summer, Bandit Town acolytes will be able to experience the place almost year-round. In fact, Bandit Town's campground—an old rodeo arena behind the saloon and dining hall—was recently opened to roadtrippers and bikers passing through the Sierra National Forest. And once the new smokehouse is built, the town will host regular weekend barbeques and events like spaghetti Western movie nights.
But Bandit Town isn't the only thing McMillan's got brewing up in these mountains. This is just the hub of a growing empire. In nearby Oakhurst, a 13-mile drive that skirts the edge of the national forest, the Bandit Brand Trading Post sells custom screen-printed t-shirts and vintage clothing. And just up the road, McMillan aims to open the doors to the Snow Line Saloon, a country rock bar she recently purchased.
In the community of North Fork, a five-minute drive from Bandit Town, McMillan and her co-conspirators are also buying up property along a charming, yet underused, main drag. McMillan has been told many times that the town has declined since its primary source of income, a lumber mill, closed down over 20 years ago. But to McMillan, talk is cheap: "The mill has been closed for a long time. It's the next generation's turn now."
Bandit Town used to be a hollowed-out shell of the past until McMillan bought it in 2013. Built as a movie set in the 1970s, the property—which was then called Old Town—has starred in several Marlboro ads, was the primary location for the 1991 drama The Giant of Thunder Mountain, and can be seen in the 2002 Christian film The Legend of Jack Kincaid. Despite its strong Hollywood connection, the little town had been languishing on the market for 19 years when McMillan showed up. Just about everything on the 13-acre property needed work: dead pine trees removed, roofs replaced, and new porches built. So much garbage filled the barn that they could barely see the old carriages parked inside.
The saloon is another star-studded focal point of the town. With its long red carpet, mirrored bar, stone fireplace, and good acoustics, musicians from José González to Yelawolf to Grand Canyon have all taken the stage here. And though she's no professional musician herself, McMillan has some pretty deep ties to the musical community. Not long after country musician Whitey Morgan took the stage at Bandit Town's grand opening, McMillan married him. "There's like the realest sense of community here and it's nuts," says McMillan. "A lot of little relationships have formed here."
Outside the saloon. | Photo: Shoshi Parks

The glass bar inside the saloon. | Photo: Shoshi Parks

The bar and stage inside the saloon. | Photo: Shoshi Parks
And that's part of Bandit Town's magic. In this tiny, enchanted town, locals in their eighties hang out with 20-year-olds visiting from LA or San Francisco, bikers strip their leather armor, and bands actually mingle with their fans. The place is so laid back that when José González played at Bandit Town, instead of posting up pre-show in a green room (which Bandit Town doesn't have anyway), he was out feeding McMillan's goats.
In the coming months, McMillan plans to renovate the interiors of the small, wood-framed buildings along the town's dusty main street. Eventually, there will be six separate guest rooms—exponentially multiplying the property's rentable spaces which, at the moment, are limited to a single ranch-style home.
Looking farther into the future, no one is really sure what will happen at or around Bandit Town. But whatever direction they decide to go, it's sure to be epic.