Nature, history, food and drink, shopping, local lore, and proximity to other mountain destinations make North Carolina's Transylvania County a smart base camp on your next road trip. Another plus for the destination is that it's wondrous in winter, gorgeous in spring and summer, and steeped in color in fall.

Festivals celebrate the North Carolina mountain scene, local legends, and local flair. Events, tours, and activities take place year round, with themes that honor white squirrels, mountain biking, and even aluminum Christmas trees and scavenger hunts.

Here are nine of the best things to do in Transylvania County.
---
1. Pisgah National Forest
Scenic drives, hikes, and picnics are all better in the Pisgah National Forest, with paved trails that allow for strollers and wheelchairs. Looking Glass Falls has an observation deck to take in the remarkable view; take the stairs for closer observation and photos.
Explore history in this nature area by visiting the Cradle of Forestry, one of many stops along the Forest Heritage Scenic Byway. Gentler than Looking Glass Falls, Moore Cove Falls has an observation deck and an opportunity to walk behind the waterfall. The film Cold Mountain was set in the Blue Ridge Mountains of North Carolina and the Pisgah National Forest is where you'll find the 6,030-foot real Cold Mountain, accessible from the Art Loeb Trail. 
Related Black bears, waterfalls, and pastrami: 14 stops on a Highlands-Cashiers Plateau road trip
---
2. DuPont State Recreational Forest
Hiking trails, equestrian trails, and free educational programming are popular at DuPont State Recreational Forest. Keep in mind that cell phone service is limited in some areas. Triple Falls, High Falls, and Hooker Falls are all located here (Hooker Falls is the most accessible). November through April, midweek, are best for visits. Camp nearby at The Land of Waterfalls RV Campground.
---
3. Spot Brevard's white squirrels
Legends make fantastic points of interest, dinner conversation (or by a campfire), and tradition. The white squirrels in Brevard are said to have escaped an overturned carnival truck, traveled to a Florida pecan grove, and were gifted to a gentleman in Transylvania County who made futile attempts at breeding them. Eventually, Brevard had a growing population of white squirrels (not albino) that are celebrated with an annual festival. White Squirrel Weekend is hosted in late May (often during Memorial Day weekend), with more than a dozen musical concerts, arts and craft vendors, and an idyllic summer experience honoring Brevard's legendary mascot.
You can find these squirrels on the Brevard College campus or in Franklin Park, but if you don't see them, you can still adopt one through the White Squirrel Institute or find sculptures and small statues in tribute to this iconic local mascot.
---
4. Downtown Chocolates
Take sweets from Downtown Chocolates on a hike—or just back to your inn. Seasonal, artisan, handmade chocolates, truffles, and varied tasty treats are available, with flavors that honor Southern roots, such as banana pudding or peach cobbler. Other popular flavors include habanero, dark and stormy, black raspberry, and others.
---
5. Main Street
Downtown Brevard is ready for guests seeking everything from pho to barbecue in the form of food trucks and cafes to hometown favorites. Mayberry's on Main Street is a comfort food stop for breakfast, lunch, dinner, and dessert, with plenty of menu items for varied dietary restrictions and needs.
Mantiques is full of cool things, from collectibles, sports items, vintage finds, and furniture. Meander through rooms full of decor and large and small gifts featuring everything from airplane paperweights to classic cars.
---
6. The Silvermont Mansion
The Colonial Revival Silvermont Mansion is listed on the National Register of Historic Places. Highlights include an on-site museum, an annual Pumpkin Fest, white squirrel exhibits, and a "Learning Garden," as well as classes and activities.

Find a few extra hours (or days) to explore the Transylvania Heritage Museum, Pisgah Center for Wildlife Education, and the Veterans History Museum of the Carolinas.
---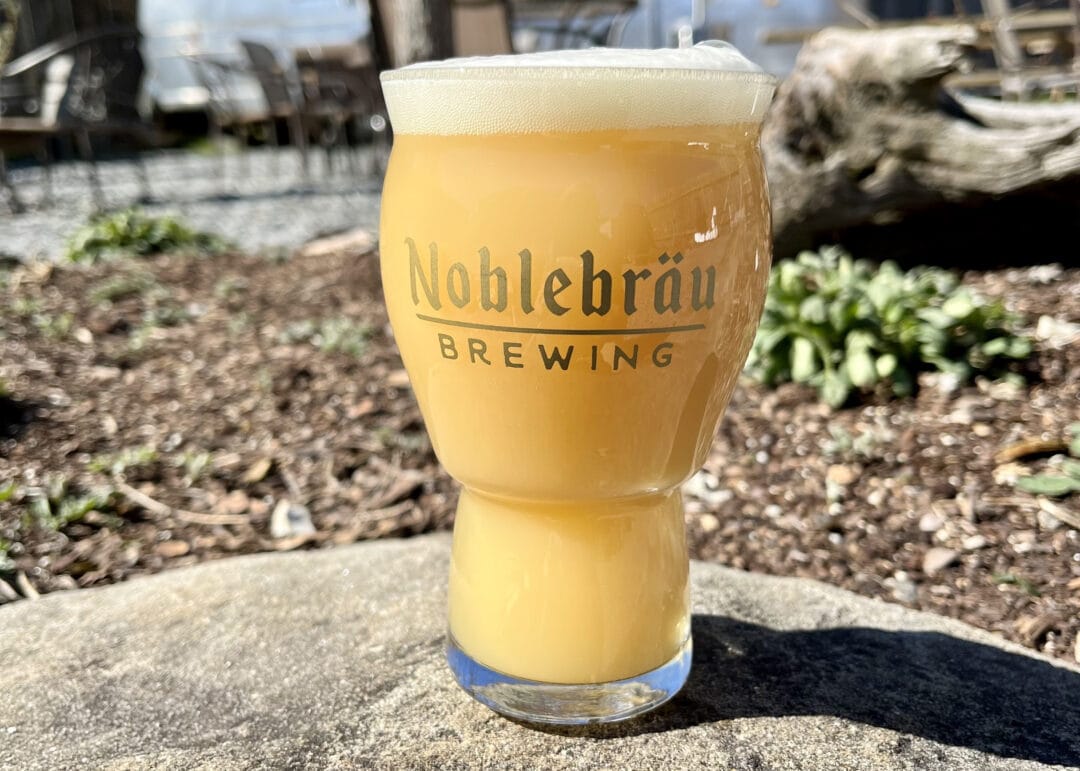 7. Post-hike craft beer tastings
The food and drink scene is vibrant in Brevard, with lots of tasty dishes, appealing settings, and local flavor. Brevard craft beer is rich in local flair and rewards after hikes and mountain biking. You can't go wrong between Noblebräu Brewing, Oskar Blues Brewery, and Ecusta Brewing, which offer tastings, live music, and award-winning craft beer to take home.
Noblebräu Brewing has an ultra-casual feel that's inviting for guests while giving them a sense that they're at home in their own garage, surrounded by rustic motifs. Ecusta Brewing (the name is a nod to rippling waters and is also the name of a proposed trail that is underway) is another spot for a good craft beer, relaxing scene, outdoor seating by the river, and an indoor bar scene with seasonal and signature beers.
Related Drink a beer and spend the night at these 8 brewery hotels across the U.S.
---
8. Art galleries
From fiber arts to photography, the arts comprise a significant part of the community, with sculpture, painting, and pottery among the work of local and regional artists. Some sites offer demos and even private instruction; whether browsing or buying, the art is worth a look.
Start with the Haen Gallery in Brevard, with its emphasis on sculpture and more artwork at a second location in Asheville, North Carolina. Several local galleries are appointment only, but check the events calendar while in town to plan a trip to see the art form that you're most interested in. Metalwork, photography, pottery, and watercolor are a handful of the arts represented in the community. Many of the studios offer classes and workshops, including Mud Dabbers and others.
---
9. The Brevard Music Center
In Brevard, rock climbing, outdoor festivals, survival skills workshops, mountain bike races, and other seasonal events take place throughout the year. The Brevard Music Center is the ultimate in jam sessions, with an 180-acre space comprising an institute and indoor and outdoor concert venues
---
Take this trip