See both sides of the Continental Divide with a visit to Rocky Mountain National Park, a vast, 415-square-mile high-altitude preserve that's home to elk, moose, and black bear, plus some of the tallest peaks in North America. This park in north central Colorado can be experienced in many ways by visitors, from relaxing walks on paved paths and a scenic drive to backcountry hiking, camping, rock climbing, and mountaineering in the 95 percent of the park designated as wilderness areas. The beauty of Bear Lake, the headwaters of the Colorado River, the historic Holzwarth homestead, and more than 350 miles of hiking trails await visitors to one of the most loved (and most visited) national parks in the U.S.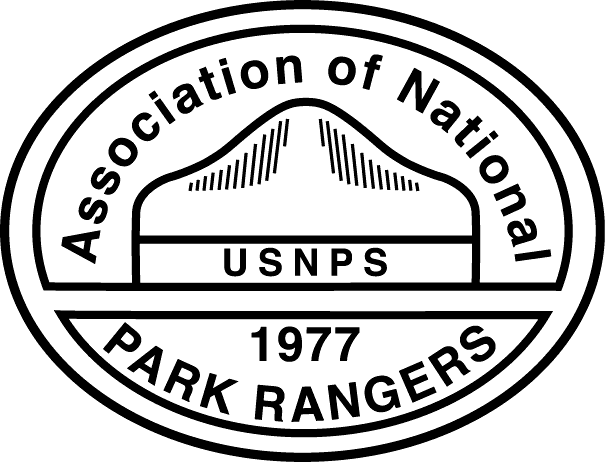 Written for you by park rangers
Who knows a national park best? Yep, the rangers who live and breathe its fresh, clean air every day. That's who we turned to for help in creating this guide. Roadtrippers has partnered with the Association of National Park Rangers and convinced its rangers to spill their secrets for your benefit.
Planning a trip to Rocky Mountain National Park
How to get to and around Rocky Mountain National Park
Denver International Airport (DEN) is the closest airport to Rocky Mountain National Park. The park is about 76 miles to the northeast of the airport, or about a 2-hour drive. In addition to rental cars, travelers arriving at DEN can arrange to get to Rocky Mountain via the Estes Park Shuttle from the airport to Estes Park, Colorado, the park's main gateway community. 
There are both swift and scenic options for getting from Denver to the park. The faster ways to go are to take I-25 north to Exit 217 (U.S. Route 36) or Exit 243 (U.S. Route 66) to Estes Park; each route takes 1.5 to 2 hours. Or, you can incorporate the Peak to Peak Scenic Byway into your journey: Take I-70 west to Exit 244 (U.S. Route 6) to State Route 119 to Nederland, Colorado, then State Route 72 to State Route 7 to Estes Park. This trip takes 2.5 to 3 hours.
The town of Grand Lake, Colorado, is the western gateway to the park, and can be reached by taking U.S. Route 40 west to Granby, then U.S. Route 34 north to Grand Lake.
Rocky Mountain National Park entrance
Rocky Mountain National Park also operates three shuttle routes for visitors. The Hiker Express Route runs a loop between the Estes Park Visitor Center and the Park and Ride on the road to Bear Lake. 
From the Park and Ride, hikers and other visitors can catch the Bear Lake Route bus, which makes stops at the Bierstadt Lake Trailhead, Glacier Gorge Trailhead, and Bear Lake; and the Moraine Park Route, which stops at Sprague Lake / Glacier Creek Stables, Hollowell Park, Tuxedo Park, Moraine Park Campground (C Loop) Cub Lake Trailhead, and the Fern Lake Bus Stop. The shuttles generally run from late May to mid-October and are free, but you must have a park entrance pass to board.
Glacier Gorge Trail in Rocky Mountain National Park
Ranger Tip
Your first stop upon arrival should be one of the visitor centers to get a park map, a park newspaper, and to ask questions of the rangers. Beaver Meadows Visitor Center on U.S. 36 near Estes Park is open year-round.
When's the best time to visit Rocky Mountain National Park?
April to October is high season at Rocky Mountain, and the park has adopted a timed-entry program to help control crowds between May 28 and October 11. During this period, visitors with park entrance passes must reserve an entry pass that permits access to the park during a specified 2-hour window on their day of arrival. Separate passes are required for the Bear Lake area and to access the rest of the national park. 
Visitors who come to the park between April and October can expect mostly dry conditions for hiking and other activities. Snowfall generally begins in late October and can extend through March, so you may need to bring snowshoes or cross-country skis if you plan to hike during these months. Ranger-led snowshoe walks are offered from January through March.
By January, there is usually enough accumulated snow to enjoy sleigh riding at Hidden Valley, the only place where sledding is permitted in the park. Winter also is an excellent time to see the park's resident population of large mammals, with elk, moose, and mule deer often visible from park roads.
When's the best time to visit Rocky Mountain National Park?
Rocky Mountain National Park is open 24 hours a day, 365 days a year. However, visitor center hours vary seasonally, and some park roads close seasonally as well. 
Beaver Meadows Visitor Center near Estes Park is open year-round. Fall River Visitor Center is open daily during the summer and fall. Alpine Visitor Center is generally open from Memorial Day weekend through the second Monday of October, depending on the weather. The Kawuneeche Visitor Center, near Grand Lake, is also open year-round, but closed Mondays and Tuesdays.
If you want to enjoy the scenic drives in the park, you'll need to visit in the late spring, summer, or early fall. Trail Ridge Road, a paved road that climbs as high as 12,183 feet, is typically open to traffic from the end of May to October. Old Fall River Road is a narrow, mostly gravel road with numerous switchbacks and steep elevation gains. It's generally open from July to September.
Winter camping options are limited, but Moraine Park Campground does keep a single loop open for campers, and backcountry camping is another option for well-prepared hikers.
Ranger Tip
Remember that the weather changes quickly here, and winter conditions can happen during any month of the year.
Alpine Visitor Center in Rocky Mountain National Park.
Visitors Centers
Beaver Meadows Visitor Center, located on highway 36 near Estes Park, is adjacent to the park headquarters and is open year-round. The movie shown here, Spirit of the Mountains, offers a good overview of the park, and there's also a Rocky Mountain Conservancy Nature Store to browse. The information desk is staffed by park rangers and volunteers, and maps and the park newspaper are available here, as well. Restrooms are available.
Fall River Visitor Center on Fall River Road in Estes Park is known for its lifesize bronze statues of the animals that inhabit the park. It also has a nature store, an information desk, and restrooms.
Alpine Visitor Center is open from the last weekend in May until early October, depending on the weather. It has an information desk, snack food for sale, and restrooms. Located in the alpine tundra area at over 11,000 feet, it's about halfway between Estes Park and Grand Lake on Trail Ridge Road. In the winter, Trail Ridge Road is closed and this visitor center is not accessible.
Kawuneeche Visitor Center is on highway 34 on the west side of the park, near Grand Lake. The park movie is also shown here, and the visitor center has a Rocky Mountain Conservancy Nature Store, information desk, and restrooms.
Regions of the park
The four regions of Rocky Mountain National Park are defined less by geography than by ecosystem. Park entrances are located in the lower-elevation montane ecosystem, at 7,000 to 9,000 feet, characterized by towering ponderosa pine forests inhabited by Abert's squirrels and meadows dotted with elk, moose, and mule deer and stalked by coyotes year-round. Entering the park from either Grand Lake to the west or Estes Park to the east will put you in the montane ecosystem.
In the subalpine ecosystem, at 9,000 to 11,000 feet, visitors encounter lodgepole pines, subsubalpine firs, and Engelmann spruce, which give way to hardier limber pines as elevation increases and the weather grows harsher. Animals like snowshoe hares, foxes, and pine martens call the subalpine region home.
Elk roaming Rocky Mountain National Park.
The treeless alpine ecosystem, at elevations above 11,000 feet, has an average annual temperature below 47 degrees, and while milder days can be enjoyed in summer, winter temperatures can be brutally cold. The tundra in this part of the park may seem lifeless, but it's actually populated by small plants that can live for a century or more despite a growing season that's as short as 6 weeks out of the year. The pika, a small, tailless mammal closely related to rabbits and hares, feeds on tundra plants during the winter, as does the ptarmigan, a dove-like bird that changes its camouflage from brown in summer to white in winter. During late spring, summer, and early fall, visitors can access the park's alpine ecosystem via Trail Ridge Road; at other times of year, hiking is the only way to get above the treeline.
The fourth region of Rocky Mountain National Park encompasses all of its rivers, streams, lakes, and waterfalls. This riparian ecosystem includes the Colorado River, which starts near the west side of the park, as well as Thompson River and Fall River on the east side of the Continental Divide. Bear Lake, Sprague Lake, and Lilly Lake are among the most popular and easily accessible parts of the park, each circled by easy hiking trails. Waterfall hikes are also a big attraction here, and while some require more strenuous hikes, Adams Falls is just a third of a mile from a road, and Alberta Falls is also less than a mile from its trailhead. Bear Lake Road, accessible from U.S. 36 on the east side of the park, will take visitors to Bear Lake, Sprague Lake, and hiking trails to its other riparian regions.
What to do at Rocky Mountain National Park?
Scenic Drives
Traveling Rocky Mountain National Park's highways is a popular and easy way to experience its highlights.  
Since most of the park is designated wilderness, not all areas are accessible by car, but the road to Bear Lake is 10 miles of easy travel to a mountain lake at 9,475 feet. Many hiking trails originate here, too.
The park also has two can't-miss historic scenic drives:
Trail Ridge Road: Spanning the breadth of Rocky Mountain National Park and connecting Estes Park to Grand Lake as a segment of U.S. Route 34, Trail Ridge Road travels through all of the park's ecosystems over its 46-mile length. Reaching a peak elevation of 12,183 feet, the road includes about 11 miles through the alpine tundra area—spectacular in summer, but closed during winter (even a sudden summer storm can close the road temporarily). At Forest Canyon Overlook and Rock Cut, established trails allow visitors an easy trek into the tundra. About halfway between Estes Park and Grand Lake is the Alpine Visitor Center. Park shuttles don't traverse Trail Ridge Road, but if you don't want to drive yourself there are several companies in Estes Park that offer tours, as does the Rocky Mountain Conservancy.
Old Fall River Road: This is a spur road off of highway 34, and driving it is far more of a white-knuckle experience than driving Trail Ridge Road. Usually open by the Fourth of July and into September, Old Fall River Road is a one-way gravel road, a segment of the first route that connected Estes Park with Grand Lake back in 1920. From beginning to end, the road is 9 miles of adventure—albeit at just 15 miles per hour. Much of the twisting road travels through forest, full of switchbacks but with few turnoffs. Uphill all the way in, Old Fall River Road passes from montane to subalpine to alpine regions on its way to Fall River Pass, where Alpine Visitor Center is located. Be on the lookout for ptarmigan, pikas, and snowshoe hare; if you're lucky, you might even see a moose ambling across the road. Most drivers can (carefully) negotiate this steep, narrow, winding road in a regular passenger car; no four-wheel drive is required, but RVs are prohibited due to the sharp turns.
Ranger Tip
Parking at Alpine Visitor Center fills up quickly; your chances of getting a spot are better if you arrive before 10 a.m. or after 3 p.m.
Trail Ridge Road in Rocky Mountain National Park.
Camping
If you want to stay overnight in Rocky Mountain National Park your only option is to camp. The park has five campgrounds, four on the east side of the Continental Divide and one on the west side. Most have sites for both RV and tent campers, but Longs Peak is tent only. All of the campgrounds have water and restrooms, but no electrical hookups. Backcountry camping in the park's vast wilderness areas is another option for well-prepared hikers.
Cycling
Bikes are permitted on park roads, but there are no mountain biking trails and off-road biking is prohibited. Both the paved Trail Ridge Road and the gravel Old Fall River Road allow cycling when the roads are open to vehicle traffic; cyclists on the one-way Old Fall River Road must go with the flow of auto traffic, so it's uphill all the way. Bikes are prohibited on Grand Ditch Road and all hiking and walking trails except for a 2-mile segment of the East Shore Trail near Grand Lake. 
Ranger Programs 
To learn more about the park, check the park newspaper for scheduled ranger talks. There are more to choose from in the summer, but interesting programs are offered in all seasons. Some are good for learning more about the animals in the park, some focus on the history of the area, and a few include short hikes. Night-sky programs also are popular.
Ranger Tip
In the summer, there are programs offered at all of the campgrounds in the evening, and you don't need to be a camper to join in the fun.
Campground at Rocky Mountain National Park
Photography
Rocky Mountain National Park is a photographer's dream with its dramatic peaks, meadows filled with wildlife, and pristine mountain lakes. Look for elk in park meadows in the fall, winter, and spring, and above the treeline in summer; dawn and dusk are often the best time to spot elk (and take advantage of the light, too). Capture shots of bighorn sheep near Sheep Lakes from May to mid-August, and check the willow thickets along the Colorado River in Kawuneeche Valley for moose.
Ranger Tip
Elk and deer are usually easy to spot, but stop only at turnouts, not in the traveled portion of the road. Also, a good rule of thumb is to stay at least two school bus lengths away from any animal. 
A moose walking in Lake Irene in Rocky Mountain National Park.
Fishing
Mountain lakes like Lake Haiyaha and Lake Fern are good fishing spots for catching trout. Some lakes are catch-and-release, while others allow you to keep the fish you catch (mostly brook trout). Check park regulations before you cast a line. Fishing in the park requires a Colorado fishing license for anyone age 16 or older.
Climbing 
Rocky Mountain National Park offers a wide variety of climbing activities, from bouldering to big wall climbs, mountaineering to ice walls. Climbers of nearly every skill level will find fun and challenging routes throughout the park, notably at Lumpy Ridge and Longs Peak. The Keyhole climbing route at 14,259-foot Longs Peak is famously challenging, with year-round winter conditions, sheer vertical rock faces, narrow ledges, and steep cliffs.
Horseback Riding
About 80 percent of the park's 350 miles of hiking trails are also open to horseback riding. There are two stables in the park, Glacier Creek Stables and Moraine Park Stables, and more in Estes Park and other nearby communities, some of which offer guided trail rides.
Fly fishing at Rocky Mountain National Park.
Hiking in Rocky Mountain National Park
Hiking is the most popular activity in Rocky Mountain National Park, and with more than 350 miles of hiking trails through diverse and spectacular landscapes and ecosystems, it's easy to understand why. Hiking opportunities are available for visitors of every skill (and ambition) level, from an easy half-mile walk around Bear Lake to the challenging 4.5-mile trek to the summit of Flattop Mountain at 12,324 feet.
Ranger Tip
Always be mindful of the distance to your hiking goal and how much daylight is available. For challenging hikes, check with rangers at the visitor centers to find out the current conditions of the trail.
Easy Hikes
Bear Lake Trail: A 0.6-mile loop around subalpine Bear Lake includes interpretive signs about local flora, fauna, and landscape features, making it an excellent introduction to the park.
Sprague Lake Trail: This 0.8-mile loop around Sprague Lake is ADA accessible, has minimal elevation changes, and features benches set at intervals for resting and taking in the scenery.
Adams Falls: It's just 0.3 miles from the East Inlet trailhead to this pretty waterfall, and the trail follows a mountain stream most of the way. The elevation gain is a negligible 79 feet.
Sprague Lake in Rocky Mountain National Park
Moderate Hikes
Dream Lake: Pick up the 2.2-mile out-and-back trail to Dream Lake from Bear Lake or the park's shuttle system. Hikers will gain about 500 feet of elevation on this hike. 
Deer Mountain: The hike to the top of 10,013-foot Deer Mountain is one of the easier summit hikes in the park—just 3 miles from Deer Ridge Junction and an elevation gain of 1,093 feet. From the top you can see Longs Peak, Moraine Park, Upper Beaver Meadows, and the town of Estes Park. 
Cascade Falls: Starting from the North Inlet trailhead, this 3.5-mile trail on the west side of the park gains just 300 feet and leads to a 50-foot waterfall.
Dream Lake in Rocky Mountain National Park.
Strenuous Hikes
Sky Pond: Most of this 4-mile out-and-back trail is above the treeline (bring sunscreen!) and takes in some of the best sights in Rocky Mountain National Park. Starting at Glacier Gorge Trailhead, hikers will pass Alberta Falls, the Loch, Timberline Falls, Lake of Glass, and Sky Pond. The trail has an 1,800-foot elevation gain on the way in.
Fern Lake Trail: This tough but rewarding hike includes stops at Fern Falls and Marguerite Falls, Fern Lake and Odessa Lake, and views of the Flattop, Hallett, and Otis peaks. From the Fern Lake Trailhead it's a 7.9-mile hike to Bear Lake Trailhead, which includes 2,600 feet of elevation gain before returning on the Bear Lake Route to the visitor center. For an easier alternative, start at Bear Lake and end at Fern Lake, since there's less elevation gain in this direction.
Timberline Falls: Alberta Falls, Loch Vale, and views of tall peaks and glaciers are among the rewards for this challenging 4-mile hike from Glacier Junction. Gaining 1,510 feet, the trail ends at the 100-foot Timberline Falls, with views back down to Loch Vale. Daring hikers can scramble up the side of the waterfall to the Lake of Glass.
Ranger Tip
While trailheads can be reached by car, parking is incredibly difficult, so use the Rocky Mountain Shuttle System to get to the starting point for your hike instead.
Where to stay in and around Rocky Mountain National Park?
Three of the park's eastern campgrounds, Moraine Park, Glacier Basin, and Aspenglen, are available by reservation, while Longs Peak Campground on the east side and Timber Creek Campground on the west side are first-come, first-served. Campgrounds are open only during the summer season except for Moraine Park, which offers a limited number of winter camping sites on a first-come, first-served basis.
More adventurous visitors can enjoy backcountry camping. There are dozens of designated wilderness campsites located in nearly every region of the park. Wilderness campsites are available on an individual and group basis, and require advance reservations and a backcountry permit obtained from the park's Wilderness Office. Campers must also have proper backcountry camping equipment, such as bearproof food containers.  
If you prefer sleeping in a real bed, there's a good selection of hotels just outside the park gates in Estes Park and Grand Lake:
The Stanley Hotel: If you're looking for the nicest place in Estes Park, look no further. The grand Stanley Hotel has a storied history—it hosted Stephen King in room 217 before eventually starring in the film adaptation of The Shining.
The Ridgeline Hotel: This 147-room hotel allows you to easily walk to downtown while providing convenient access to the trails around Lake Estes. Plus, the on-site Latitude 105 Alehouse has 18 rotating beers on tap.
Estes Park Resort: Set on the shore of Lake Estes, this resort has a variety of lake- and ridge-view rooms and suites, plus luxury lakefront cabins.
YMCA of the Rockies: Spread out over a massive campus full of views and wildlife, the YMCA of the Rockies has a wide array of lodging types, ranging from camping and yurts to standard hotel accommodations and four-bedroom units that can sleep up to 10 people. 
Grand Lake Lodge: Designed in classic national park style, the Grand Lake Lodge has bright and cheerful cabin rooms, a seasonal outdoor pool, a deck with lake and mountain views, and dining at Huntington House Tavern.
Ranger Tip
Campgrounds and accommodations in Estes Park and Grand Lake fill up quickly, so be sure to make reservations well in advance of your intended arrival date.
The Stanley Hotel near Rocky Mountain National Park
Where to eat in and around Rocky Mountain National Park?
Dining options inside Rocky Mountain are pretty limited. You can grab chips and bottled water at the Rocky Mountain Conservancy stores in the visitor centers; or coffee and a salad or sandwich at the Trail Ridge Store next to Alpine Visitor Center on Trail Ridge Road during the summer.
You'll have more dining choices in Estes Park and Grand Lake:
Penelope's World Famous Burgers and Fries: As you'd expect, burgers and fries are the menu stars at this Estes Park restaurant. If you're bulking up for a week in the wilderness, try Penelope's Monster, which has four quarter-pound burger patties topped with pepper jack cheese, chipotle sauce, lettuce, tomato, and grilled onions.
Lonigans Saloon Nightclub & Grill, An Irish Pub: A popular bar in Estes Park that serves burgers, sandwiches, fish and chips, and shepherd's pie, along with dancing, karaoke, and live music.
The Wheel Bar: This Estes Park institution has been serving cold drinks since 1945, including on its backyard patio.
Inkwell & Brew: A charming Estes Park bookstore with an exceptional coffee bar. 
Sagebrush BBQ and Grill: Burritos for breakfast and barbecue ribs, game dishes, Rocky Mountain oysters, and other eclectic fare are on the menu at this Grand Lake eatery.
Miyauchi's Snack Bar: Have homemade ice cream, burgers, sandwiches, and other treats to grab and go at this walk-up snack bar in Grand Lake.
Ranger Tip
Some picnic areas in the park have fire rings if you want to prepare your own food, like s'mores or hot dogs.
How many days should you plan to spend in Rocky Mountain National Park?
If you only have a day to enjoy in Rocky Mountain, combine a drive on Trail Ridge Road or Old Fall River Road with a visit to Alpine Visitor Center and a hike on the 0.6-mile Alpine Ridge Trail. If you have time, add the drive to Bear Lake, where you'll find other short but scenic hikes.
Most park visitors spend at least 2 or 3 days in the park, and it's certainly possible to spend far longer than that hiking and camping here without ever having to retrace your footsteps. 
For a longer itinerary, keep the scenic drives and be sure to add in some longer hikes to the park's lakes, waterfalls, and mountain peaks. Also, set aside time to stop at a visitor center and watch the park film (a great first-day activity), learn the history of the Holzwarth homestead, enjoy a picnic lunch amid spectacular scenery, and perhaps experience the park from the back of a horse or the saddle of a bicycle. 
Reserve a campsite well in advance and combine a hotel stay in Estes Park or Grand Lake with a night or two of camping under the stars inside the park, waking up early for wildlife viewing, and spending a day fishing or hiking followed by a campfire and a ranger-led talk in the evening.