Created in 1872, Yellowstone National Park is the world's first and one of its most famous national parks. The park's legendary geothermal features, including geysers, hot springs, and bubbling pools, are powered by a slumbering supervolcano that underlies the park. Fortunately, the last eruption of the volcano occurred 631,000 years ago, creating the more than 1,500-square-mile Yellowstone Caldera at the heart of the 3,468-square-mile park. Bison, bears, elk, and wolves share the park with the millions of people who visit each year. Visitors come to see postcard attractions like Old Faithful but also to venture into the park's canyons, climb its mountains, hike, camp, and—in winter—tour by snowmobile and snow coach.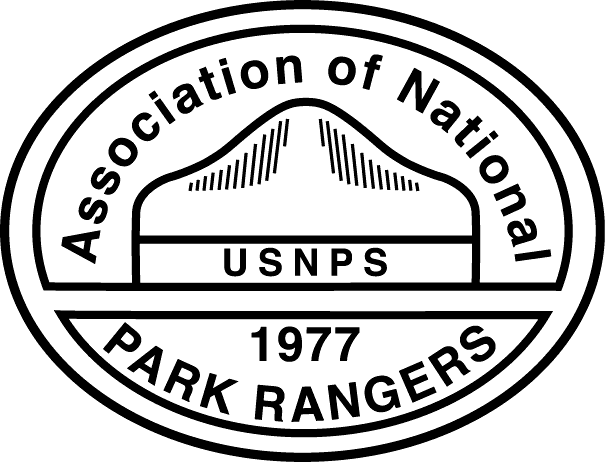 Written for you by park rangers
Who knows a national park best? Yep, the rangers who live and breathe its fresh, clean air every day. That's who we turned to for help in creating this guide. Roadtrippers has partnered with the Association of National Park Rangers and convinced its rangers to spill their secrets for your benefit.
Planning a trip to Yellowstone National Park
How to get to and around Yellowstone National Park
Getting to Yellowstone by air: Yellowstone National Park occupies a remote area of Wyoming (and parts of Montana and Idaho), but thanks to its enormous popularity there are no fewer than six airports that can get you within a reasonable distance of the park, in Cody and Jackson, Wyoming; Bozeman, Billings, and West Yellowstone, Montana; and Idaho Falls, Idaho. 
West Yellowstone is the closest to the park—the town sits at the west entrance—but is served only by regional flights from Salt Lake City, Utah, from early May to mid-October. Flying to Jackson Hole, Wyoming, makes it easy to add a visit to Grand Teton National Park, while flying to Bozeman will put you between Glacier National Park and Yellowstone. Bozeman is a larger airport with relatively easy connections to several large western cities, and seasonal connections to points farther east.
Some travelers prefer to fly into (far larger) Salt Lake City International Airport and drive to the park. The drive from the airport to West Yellowstone is approximately 4 hours and 45 minutes.
Getting to Yellowstone by car: There are five major entrances to this vast park at all points of the compass (including two on the park's east side), affording drivers a variety of ways to get in. 
West Yellowstone is the most popular gateway to the park, in part due to its proximity to the Old Faithful geyser. From Salt Lake City, Interstate 15 runs north to Idaho Falls before connecting with U.S. Route 20, which leads to West Yellowstone and the western park entrance. U.S. 191 connects West Yellowstone to Bozeman.
The South Entrance connects to Grand Teton National Park, while travelers from the Bozeman area pass the Roosevelt Arch on the way into the North Entrance at Gardiner, Montana. On the park's east side, the Northeast Entrance connects to Billings via U.S. 212, while the East Entrance is closest to Yellowstone Lake and is accessed from Cody by way of U.S. 14.
Old Faithful Visitor Center.
How to get to and around Yellowstone National Park
Getting to Yellowstone by bus: Bus transportation is available between Bozeman and West Yellowstone year-round, and private shuttles operate from Bozeman to Gardiner all year and to the park from Cody and Jackson in the summer. 
Getting around the park: Inside the park, an extensive road network provides automobile access to all of Yellowstone's major attractions, at least during the summer months. The park has more than 50 miles of roads connecting visitor centers in hubs like Madison, Old Faithful, West Thumb, Grant Village, Fishing Bridge, Mammoth Hot Springs, and Tower-Roosevelt. Park roads generally are open late April to early November, although not all roads open at once, and some don't reopen until the end of May. A limited number of park roads are open to snowmobiles and snow coaches in the winter. The only road open year-round to automobiles is from the North Entrance at Gardiner through the park to Cooke City, Montana.
Ranger Tip
Plan your trip around stopping at no more than two visitor centers per day. Trying to cram too much into a trip ensures you'll spend more of your time fighting traffic than appreciating the park's thoughtfully designed exhibits and many roadside stops.
When's the best time to visit Yellowstone National Park?
Yellowstone transcends seasons—if anything, the park is even more beautiful in winter than summer—but there are some significant practical realities you'll need to grapple with depending on the kind of experience you're seeking in the park. 
More than 3.8 million people visit Yellowstone each year, and more than half of those show up during just three months: June, July, and August. So if you want to avoid crowds, summer is the worst time to visit, at least if you're heading to the park's top attractions, like its geysers and hot springs. One upside is that summer is when the park roads, campgrounds, and other facilities are most open and have the longest hours, which does tend to spread the crowds out a bit. 
Going to the park in early May and late September will help you avoid the crush of visitors who clog park roads in summer and avoid the depths of cold in winter. Spring and fall, in general, are less busy times in the park, although it's important to check on the status of park roads, which begin closing for winter in October and don't start reopening until April.
If you're willing to brave the cold, winter is the best season to see wildlife in the lower elevations of the park. Most park roads close in winter, however, so your best option is to book a snowmobile or snow coach tour if you want to see bison, elk, bears, and major attractions like Old Faithful and Mammoth Hot Springs. Come prepared for the weather: Winter temperatures in Yellowstone can fall as low as 30 degrees below zero and rarely rise above freezing.
Ranger Tip
Yellowstone's weather will catch you off-guard if you don't expect to be cold every day. The only reliably warm months are July and August, with high temperatures in the 80s or 90s—but even then it gets cold at night (sometimes down into the 30s).
What to do in Yellowstone National Park?
Calling Yellowstone a "park" is a bit misleading: At 2.2 million acres and an area approaching 3,500 square miles, it's bigger than some countries and larger than the states of Rhode Island and Delaware combined. It literally takes hours to drive from one park entrance to another.
As you might imagine, there's a lot to do and see in Yellowstone, and fortunately the park has an extensive road system that can get you where you want to go. 
Ten visitor centers and information stations can also guide you to whatever corner of the park you want to visit. The Old Faithful Visitor Education Center is mere steps from the famous geyser and has exhibits on the park's geothermal features. Originally built as a cavalry barracks, the Albright Visitor Center welcomes those coming through the park's North Entrance, while the centrally located Canyon Visitor Education Center focuses its attention on the Yellowstone Volcano. 
At Yellowstone Lake near the East Entrance is the rustic Fishing Bridge Museum and Visitor Center, which has exhibits on the ecology of the lake in addition to visitor information. The Grant Visitor Center serves travelers coming through the park's South Entrance. 
Other places to get brochures and talk to rangers include the Madison Information Center, located about halfway between Old Faithful and West Yellowstone; the West Thumb Information Center, near the West Thumb Geyser Basin boardwalks; the West Yellowstone Visitor Information Center; the Norris Geyser Basin Museum; and the Museum of the National Park Ranger.
Attractions
Attractions
Yellowstone has a virtually endless array of fascinating sites and memorable vistas to experience. Here are some of the must-sees:
Old Faithful: When talking about visiting Yellowstone, it's impossible not to talk about Old Faithful. As geysers go it's not the largest in the park (that title belongs to Steamboat Geyser), but what it lacks in height it makes up for in predictability and accessibility. The fact that its eruptions can be timed with such precision has made this geyser a popular tourist stop. In fact, the National Park Service tracks likely eruption times for six of the geysers in Yellowstone.
Mammoth Hot Springs: Hot, acidic water bubbling up to the surface of the earth through soft limestone creates the ever-growing terraces at this enormous hot spring formation.
Norris Geyser Basin: Trails and boardwalks (please stay on them!) guide visitors to a diverse group of geothermal features, including Steamboat Geyser—which periodically spouts hot water up to 400 feet into the air.
Yellowstone Lake: This vast high-elevation lake fills part of the caldera of an ancient supervolcano and is home to an unusual population of cutthroat trout—which normally inhabit the Pacific Ocean. Too cold to swim in, the lake is popular for boating and fishing.
Grand Canyon of the Yellowstone River: Hiking trails offer the best views of this steep-walled canyon and its spectacular waterfalls, including the 109-foot Upper Falls, 308-foot Lower Falls, and 132-foot Tower Fall.
Fort Yellowstone: One of the few Yellowstone highlights that wasn't made by nature, Fort Yellowstone dates to the 1890s, when the U.S. Cavalry was sent west to protect the young national park. The fort, now part of the Mammoth Springs Historic District, contains dozens of 19th and early 20th century buildings.
Hayden Valley: This marshy valley is a great place to see Yellowstone's famous wildlife, including bears, bison, and elk drawn to the waters of the Yellowstone River.
Lamar Valley: Somewhat more remote than Hayden Valley, Lamar Valley may be an even better place to view large mammals like bison and grizzly bears, and is also home to Yellowstone's resident wolf packs.
West Thumb Geyser Basin: Geothermal features on the shores of Yellowstone Lake include the Abyss Pool, the Fishing Cone hot spring, and Black Pool.
Giant Prismatic Spring: Different colored bacteria give this wide, deep hot spring its multicolored appearance. Also located in the Midway Geyser Basin are the Excelsior Geyser, Turquoise Pool, and Opal Pool.
Grand Canyon of Yellowstone.
Ranger Tip
The park is open 24 hours a day, and on clear nights visitors can enjoy the dark skies to view the stars and Milky Way from many locations.
Regions of the Park
For navigational purposes, Yellowstone National Park is divided into eight distinct regions:
Canyon Village and the Grand Canyon: Includes the 20-mile Grand Canyon of the Yellowstone, the upper and lower falls of the Yellowstone River, part of the wildlife-filled Hayden Valley, the 10,219-foot Mount Washburn, and lodging and visitor information in Canyon Village.
Fishing Bridge and Yellowstone Lake: Centered on the 136-square-mile Yellowstone Lake, this area also includes a historic fishing bridge as well as a natural bridge, Pelican Valley, part of Hayden Valley, and the Mud Volcano.
Madison and West Yellowstone: Hike to Fairy Falls, fish in the Madison and Firehole rivers, drive through Firehole Canyon, and marvel at the Great Prismatic Spring and other geothermal features.
Mammoth Hot Springs and the North: In addition to Mammoth Hot Springs, this region of the park includes the 19th-century Fort Yellowstone (which now houses Albright Visitor Center), driving, biking, and hiking on the unpaved Old Gardiner Road, and a variety of wilderness trails.
Norris Geyser Basin: The literal hot spot of Yellowstone contains some of the park's most active geothermal attractions, including Steamboat Geyser—the world's tallest—as well as the fumaroles of Roaring Mountain, waterfall hikes and drives, and more.
Old Faithful: The world's most famous geyser is the main attraction in this part of the park, but not the only one. Also in the vicinity are several other geysers in the Upper Geyser Basin, Black Sand Basin, Midway Geyser Basin, and Biscuit Basin.
Tower–Roosevelt and the Northeast: Did you know that the world's largest collection of petrified trees is in Yellowstone National Park? They're located in the northeastern section, along with attractions like the 132-foot Tower Falls, the wildlife-rich Lamar Valley, and the historic Lamar Buffalo Ranch.
West Thumb, Grant, and the South: The West Thumb of Yellowstone Lake was actually formed by a volcanic eruption about 150,000 years ago. The area includes the West Thumb Geyser Basin, backcountry camping in the remote Belcher section of the park, and camping at Grant Village.
Ranger Tip
One destination that's often overlooked is the Museum of the National Park Ranger. This is a unique attraction, and a cultural touchstone for NPS staff. Visit to learn about the evolution of this unique profession in the place where the first ranger, Harry Yount, worked starting in 1880.
Does Yellowstone National Park Have a Volcano?
Yellowstone doesn't have a volcano—it is a volcano, albeit a relatively dormant one. A large portion of the park is located within the caldera of an ancient supervolcano, and sections of its crater rim form some of the park's mountains. The Yellowstone Volcano first erupted about 2.1 million years ago; its most recent major eruption was 631,000 years ago, although smaller eruptions have occurred ever since, some big enough to form such prominent park features as the West Thumb of Yellowstone Lake. Lava last flowed on the surface of Yellowstone 70,000 years ago, but the park's geothermal features prove that Yellowstone Volcano is merely dormant, not dead.
Hiking in Yellowstone National Park
With more than 900 miles of hiking trails, it's possible to see most of Yellowstone—from its most famous sites to its most remote corners—by foot. Trails to popular geysers and hot springs are highly accessible and sometimes feature boardwalks for navigation and platforms for viewing. Backcountry trails, on the other hand, may require you to ford rivers and encounter potentially dangerous wildlife. The trade-off, of course, is the opportunity to discover unique thermal areas and get away from the park's sometimes overwhelming crowds.
Easy Hikes 
Mammoth Hot Springs Terraces Trail: A 1-mile round trip with boardwalks and stairways to afford close-up views of this monumental hot spring.
West Thumb Geyser Basin Trail: A 0.4-mile-long boardwalk hike along Yellowstone Lake takes you to the West Thumb Geyser Basin.
Lone Star Geyser Trail: Just a few miles from Old Faithful, Lone Star Geyser erupts about every 3 hours and can be reached by a 4.8-mile out-and-back trail that's partly paved and open to cyclists as well as hikers.
Fairy Falls Trail: Hike from the Midway Geyser Basin 1.6 miles to the 200-foot Fairy Falls, or add another 0.6 miles to see Spray and Imperial geysers before heading back the way you came.
Moderate Hikes
Beaver Ponds Trail: This 5-mile loop trail starts and ends near Mammoth Hot Springs in the northwest part of the park. It gains about 350 feet of elevation, has great views, and passes through areas that are rich in wildlife.
Lamar River Trail: This 5-mile out-and-back hike is easy except for the distance covered and provides excellent opportunities to see wolves and bison.
Seven Mile Hole Trail: Treading the line between moderate and strenuous, this 10-mile hike offers a little of everything that makes Yellowstone great: hot springs, wildlife, lodgepole pine forests, waterfalls, and rim views of the Grand Canyon of the Yellowstone.
Strenuous Hikes
Specimen Ridge Trail: A 17-mile journey with 3,500 feet of elevation gain rewards spectacular views of Lamar Valley and the Grand Canyon of the Yellowstone.
Mount Washburn Trail: The strenuous hike to the summit of 10,243-foot Mount Washburn is capped by panoramic, 50-mile views of the park on days with ideal weather. The hike entails 1,400 feet of elevation gain. 
Avalanche Peak Trail: Don't let the relatively short distance fool you: This hike is a serious workout as the trail climbs 2,100 feet in 2.1 miles on an exposed, narrow switchback path. Great views await at the peak, however.
Ranger Tip
Some rangers joke that 95 percent of visitors see about 5 percent of the park, and that might be generous. If you want to be part of the 5 percent who adventure away from the large, developed areas of Yellowstone, talk with a ranger about where you can go to see something different.
Mammoth Hot Springs hiking pathway.
Where to stay in and around Yellowstone National Park?
There are numerous places to stay inside Yellowstone, the most iconic being the Old Faithful Inn. The largest log structure in the world, the inn has an unbeatable "fountain" in its front yard—its namesake geyser—along with 327 guest rooms, a rustic seven-story lobby built around a massive stone fireplace, and a restaurant and lounge.
The Old Faithful Inn is just one of the nine lodges in the park. The others are the Canyon Lodge and Cabins, Grant Village Lodge, the Lake Hotel and Cabins, Mammoth Hot Springs Hotel and Cabins, the Old Faithful Lodge, the Old Faithful Snow Lodge, and the Roosevelt Lodge. Most are rustic-style facilities offering lodging in hotel rooms or cabins. Only the Old Faithful Snow Lodge and the Mammoth Hot Springs Hotel are open during the winter.
You'll find a more diverse selection of accommodations in the gateway communities outside the park, including Gardiner and Cooke City in Montana, and West Yellowstone, Cody, and Jackson Hole in Wyoming. Cody, while farthest from the park, has the most places to stay.
Lodging Choices Outside of the Park
West Yellowstone
Explorer Cabins: Pet-friendly cabins that are ideal if you're looking to avoid sharing a wall with your neighbors.
WorldMark West Yellowstone: Great choice if you need a larger space with a full kitchen.
Yellowstone Park Hotel: A well-maintained basic hotel with an indoor pool and hot tub. 
Springhill Suites Island Park: Just outside West Yellowstone, this Marriott property has the feel of a modern lodge and overlooks the river feeding into Island Park Reservoir.
Under Canvas Yellowstone: An upscale glamping resort that offers numerous tent styles and amenities. This resort is located just outside of the West Yellowstone entrance.
Three Bear Lodge: Downtown hotel with cozy common areas that's been welcoming guests since the 1930s.
Kelly Inn West Yellowstone: The closest hotel to the West Entrance to Yellowstone National Park has a pool, free breakfast, and free parking for guests.
1872 Inn: A rustic exterior conceals a luxury boutique hotel for adults only.
Bozeman
Kimpton Armory Hotel: A four-star hotel with a music hall, fine-dining restaurant, and accommodations within Bozeman's landmark Armory building.
The Lark Bozeman: Boutique hotel with fun outdoor spaces and uniquely decorated modern rooms.
Gardiner
Yellowstone Gateway Inn: A family favorite for its upscale apartment-style suites with full kitchens. 
Absaroka Lodge: Motel made special by rooms with decks overlooking the Yellowstone River. 
Cody
Bill Cody Ranch: Go old-school with a stay at an all-inclusive, authentic Wyoming dude ranch.
Chamberlin Inn: Boutique inn with a charming back garden and a history: Ernest Hemingway once stayed here, and the original proprietor, Agnes Chamberlin, worked for Buffalo Bill Cody at the Cody Enterprise newspaper.
Irma Hotel: Built by town founder Buffalo Bill Cody in 1902 and named for his daughter Irma. Sidle up to the bar gifted to Cody by Queen Victoria.
Holiday Inn Cody: Basic but comfortable rooms with a great Sheridan Avenue location, within walking distance of most of the town's restaurants and attractions.
The Cody Hotel: Luxury hotel located a short distance from Cody's Rodeo Grounds and Old Trail Town.
Camping—whether in established campgrounds or in the backcountry—is another great way to experience the beauty of Yellowstone without having to drive back and forth into the park every day of your visit. The park has a dozen campgrounds and more than 2,000 campsites—some for RVs, others for tents only. Campgrounds are located in all corners of the park. 
Backcountry camping is a great way to see the wild side of Yellowstone, and the park maintains 293 backcountry camping sites for stays of one to three nights. Permits are required for all overnight stays in the backcountry.
Ranger Tip
Given the sheer size of Yellowstone, it's not ideal to stay outside the park, simply due to how much time you'd be spending in the car. That said, the most convenient area to stay outside the park is West Yellowstone, which is about a 30-mile or 1-hour drive from Old Faithful.
The Irma Hotel.
Where to eat in and around Yellowstone National Park?
If you're in Yellowstone and love ice cream, you're in luck: There are no fewer than eight ice cream vendors in the park. Of course, that's not your only dining option. Everything from grab-and-go food to fine dining can be found in the park's hotels and lodges, including the beautiful dining rooms at the Old Faithful Inn, the Old Faithful Snow Lodge, and the Roosevelt Lodge; the Lake House Restaurant on the shores of Yellowstone Lake in Grant Village; and the casual Wylie's Canteen at the Lake Lodge. All told, the park has 19 restaurants, cafés, and bars.
Outside the park are many more options, including:
Gardiner
K-Bar: Popular local pizza joint.
Tumbleweed Bookstore and Cafe: A bookstore that serves three meals daily.
Cody
Cody Steakhouse: Big, juicy steaks plus seafood, wings, and more.
Irma Hotel: This restaurant serves three meals daily and is known for its prime rib.
Trailhead Bar: Restaurant with a lively bar scene, wood-fired pizza, and fresh fish shipped in from Seattle.
Pat O'Hara Brewing Company: Craft brewery with Irish food.
Bozeman
Nova Cafe: Popular breakfast spot in downtown Bozeman.
Montana Ale Works: Locally sourced food and drinks served in a historic railway building.
South 9th Bistro: French and American cuisine served in Bozeman's top-rated restaurant.
West Yellowstone
Canyon Street Grille: '50s-style diner with handcrafted burgers and milkshakes made from scratch.
Las Palmitas: Tacos and Mexican grub served out of a big white bus on Canyon Street.
Old Faithful Inn.
Ranger Tip
Don't miss out on a beer or the drink of your choice at the Old Faithful Inn, a refreshing addition to the unforgettable experience of watching the geyser erupt from the porch.
How many days should you plan to spend in Yellowstone National Park?
Any discussion of how long to stay in Yellowstone has to include the time it takes to travel from one part of the park to another. The time driving between the "must-see" attractions can be significant: Old Faithful to Mammoth Hot Springs is a 50-mile, 1.5-hour drive, for example.  Budgeting enough time to stop and see the interesting sites along the way makes the difference between experiencing the wilderness from the driver's seat or immersing yourself in it.  
If your plan is to make a comprehensive circuit of the park's main roads, stopping to read exhibits, attending ranger programs, and taking hikes along the way, figure on a minimum of 3 days in the park—preferably staying in the park.  
If you only have one day to visit, your best bet is probably to visit the attractions in the vicinity of the West Entrance. Coming into the park via West Yellowstone will put you close to Old Faithful and Lower, Midway, and Upper Geyser Basins. The drive from West Yellowstone to West Thumb Geyser Basin is only an hour with no stops, so you can also work a glimpse at Yellowstone Lake into a day trip while still allowing time to make some of those other must-do stops along the way. If you have time on the way back, you can also take the 14-mile drive from Madison to Norris Geyser Basin and Steamboat Geyser.
Ranger Tip
Making sure you have enough time to experience the park basically comes down to deciding how much of your time you want to spend in your vehicle, since you'll have to drive to get just about anywhere.