Brought to you by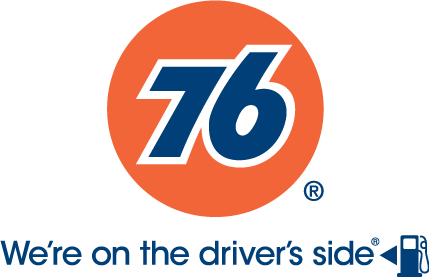 There's a lot to love about the open road: fresh air, incredible sights, connecting with people in a new place. But sometimes life gets in the way, be it a lack of vacation days or kids waiting for you at home. That's why we love day trips. It packs that sense of wanderlust into a neatly edited one-day excursion. You don't have to lug a carry-on or figure out how you'll fit your backpacks, cooler, tent, and sleeping bags into the car.
But just because it's a single day doesn't mean some planning isn't required. With a little foresight, you can make the very most out of a 24-hour getaway, from packing the right provisions to loading your phone with helpful apps. Here's what you need to know:
How to plan
Consider budget. Cost factors into everything, from where you'll go to which restaurants you'll eat at to permits you'll need to enter national parks. Deciding in advance how much you want to spend—especially when traveling with a group—can help make decisions on where to go and what to buy that much easier. And keep in mind some places (i.e. museums, hot springs, etc.) offer discounts for locals.
Pick your theme. Before you get to the "where," think about the "what." Maybe it's making stops along Route 66, hiking forest trails, or exploring eerie old resorts. Whatever the theme, stick to one or two to avoid a watered down itinerary. Then, once you've got your themes figured out, start making lists of all the top locales that align with them—ideally focusing on places no more than three hours away to maximize trip time.
Limit your areas. Some people fall into the trap of packing too much into a day trip because it's, well, a day trip. But there's no point in returning home ragged after running around all over town. Once you've picked your destination, try to concentrate on two or three specific  areas. It'll give you more time to hit the streets, trails, and coastlines, rather than spending all of your time in the car. Remember, it's about connecting with the place, not getting a superficial scope of things. For example, instead of trying to traverse the whole stretch of Joshua Tree National Park—which can take several hours even without making any significant stops—pick a side, like the western portion, where you'll find the titular trees (you'll have extra time to scout the antique shops in town, too!).
What about weather? Do you like the blaring heat? What about getting rained on? These factors can help whittle down options for places and timing. But remember, if you don't mind putting up with some less-than-perfect conditions, you could be rewarded with fewer crowds. But crowds aside, always be aware of weather conditions and safety.
Examine your car. You want to make the most of your getaway without any car troubles sucking up precious time. Before hitting the road, take the time to ensure your car is armed with a full tank of gas, oil, jumper cables, and flat tire fixes—whether that's a jack and spare or the number for roadside assistance. And if you're driving in winter conditions, make sure you have the proper cold weather provisions.
Check schedules. Maybe you're visiting a museum. Or touring an iconic landmark. If your attraction comes with a timetable, double check to make sure it'll be open both the day and times you want to visit.
What to pack
Charger. Admit it—your phone is basically another appendage, and on a day trip you'll likely use it for navigation, music, and finding places to stop. That all takes a lot of juice, so bring either a USB cable to charge within your car or a remote battery pack.
Phone mount. Looking down at the GPS while driving is dangerous. There are plenty of dashboard options out there, some of which even have wireless and solar charging capabilities.
Bring cash. Stash some dollar bills in your wallet and put that ATM fee toward your tip at a roadside diner or a unique find at an antique shop. Many local, mom-and-pop establishments don't accept credit cards or any form of digital payment.
Flashlight. We know it's a "day" trip, but should you have car trouble, drop your keys in the grass, or need to see exactly where to pick up the dog poop, you'll be thankful you have a light at the end of the day. A headlamp is an even easier, allowing you to go hands-free.
Snacks. In case chips and cookies from the local service station don't sound appealing, oranges, bananas, nuts, and peanut butter sandwiches hold up well. And if you pack enough food, you might even consider subbing those as a lunch-on-the-go so you can make time for other activities.
SPF. Whether it's 80 degrees and sunny or sub-zero and snowing, if you're outside, you should always think about protecting your skin. And if you plan to swim in the ocean, opt for a reef-friendly sunscreen.
Water. This can actually be an easy one to forget. Aim for at least one reusable bottle per person. (And don't forget about the dog!)
Cooler. Larger ones are ideal for beaches and parks. Cooler backpacks are a better idea if you plan to hike or bike.
Towels. They come in handy for everything from picnicking to hitting the beach to cleaning up after muddy treks.
When to ditch the plans
There's merit in planning things ahead of time. It can mean less traffic, fewer disappointments if something is closed, and avoiding unnecessary purchases. But we all know that spontaneity is what makes a road trip truly memorable. So don't be afraid to take that local's recommendation or drive the scenic detour or spend your whole day in a place that was just supposed to be a pitstop. Those off-the-itinerary moments are what make hopping in a car and traveling to a new destination so fulfilling. You're in control, so seize the day (trip).