"To all who come to this happy place, welcome!" These are the words Walt Disney chose to open Disneyland Park with in 1955, and in the decades since, this entertaining vacation destination has grown to include two theme parks, the Downtown Disney shopping and dining district, and three themed hotels. Located in Anaheim, California, Disneyland Resort is easier to navigate than the larger Walt Disney World Resort in Florida, making it a great option for those looking to enjoy all the classic Disney magic in a more manageable footprint.
Related The ultimate guide to Walt Disney World Resort
Follow this guide to help make your trip to "The Happiest Place on Earth" a success.
---
An introduction
Disneyland Resort's two theme parks, the original Disneyland Park and the newer (still evolving) Disney California Adventure Park, serve as the anchor for this vibrant entertainment destination. Travel between the parks is simple as it's only a short walk from one entrance to the other, meaning you can enjoy a ride through the Amazon on the Jungle Cruise in the morning before tasting your way through a miniature version of California wine country in the afternoon.
Disneyland Park
Nine themed lands, taking you throughout worlds of fantasy, adventure, futurism, and beyond await at Disneyland Park. Here you'll find the bubblegum pink Sleeping Beauty Castle, classic attractions that send you whirling around in a teacup and zooming off through space on an indoor roller coaster, and new offerings that immerse you in the Star Wars universe. Don't forget about the character hugs, which make this your ultimate destination for cozying up next to Mickey, Donald, Chewbacca, or your favorite Disney Princess.
What not to miss: The popular nighttime Main Street Electrical Parade recently returned to Disneyland Park, offering sparkling lights and catchy music to help close out each evening. Thrill seekers should make sure to ride the Matterhorn Bobsleds, which can only be found at Disneyland Park, whereas families with younger kids can delight in classic kid-friendly fare like Mr. Toad's Wild Ride.
Noteworthy seasonal events: The winter holidays bring the park to life with festive, themed overlays at popular attractions such as It's a Small World and The Haunted Mansion.
Insider tip: Plan to arrive at the park as early as possible. Since Disneyland is a popular choice for local visitors, many Californians don't arrive until after morning rush hour has passed, giving you time to beeline for your favorite attractions before the crowds arrive.
What's the best age for a child to visit Disneyland? The beauty of Disneyland is its appeal for all ages. Littler tots will find lots to enjoy here, from gentle boat and train rides to a variety of slow-moving attractions themed to classic Disney animated films. But older kids and teens will find thrilling coasters such as Space Mountain and Big Thunder Mountain equally appealing, making this a vacation getaway that the whole family can enjoy together.
Disney California Adventure Park
Disneyland's second park revolves loosely around a theme dedicated to the state in which it's located. But Disney California Adventure Park is more than a simple tour of the Golden State as it offers a bevy of unique attractions that can only be found here. From Pixar-themed rollers to lands dedicated to the Cars franchise, the Avengers films, and more, you're sure to find charming one-of-a-kind experiences around every corner in this dynamic theme park.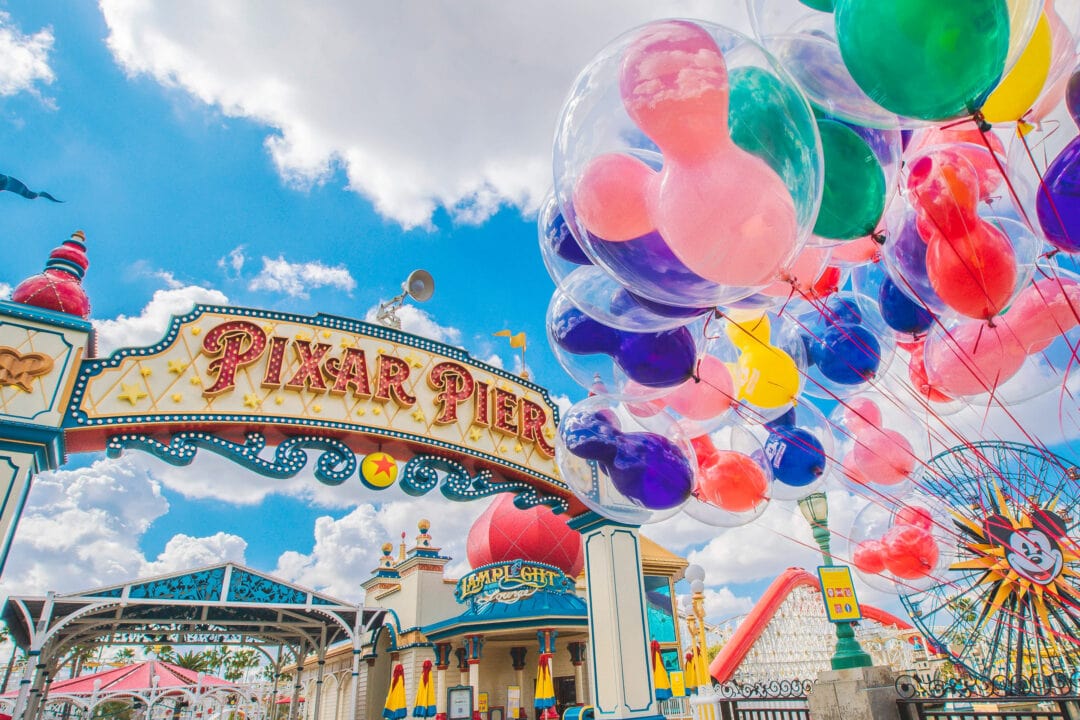 What not to miss: The Avengers Campus dives into the Marvel Cinematic Universe, complete with high-flying stunts by Spider-Man, mystic arts demonstrations by Dr. Strange, and live battles between Black Widow and a bevy of bad guys. Dine on food and drinks altered by Pym Particles at Pym's Test Kitchen before firing off webs on the Web Slingers: A Spider-Man Adventure attraction or dropping (literally) into a massive Guardians of the Galaxy heist.
Related Disneyland's latest experiences challenge your senses and mess with your head
Noteworthy seasonal events: Themed events take place throughout the year, making this a popular spot for seasonal travel. During Halloween, the park hosts a separate ticketed event, Oogie Boogie Bash, which offers costumes, special treats, and Disney character fun.
Insider tip: If you're unable to ride popular attractions during the day, save them for last. Lines tend to die down as the park nears closing time—if you're still in line when the park closes, they will let you ride.
Is Disneyland fun for adults? Disney parks are an increasingly popular destination for adults to visit, including those traveling without children. Disney California Adventure Park's exhilarating attractions mixed with its variety of culinary treats and seasonal gourmet festivals make this an especially popular park for foodies and adrenaline junkies to explore, with or without kids.
Downtown Disney District
Journey out the park gates to discover an eclectic mix of Disney shops, name-brand boutiques, unique eateries, and fun entertainment offerings at the Downtown Disney District. Though relatively busy at any time, this destination truly comes to life at night, when visitors head for happening eateries such as Ballast Point Brewing Co. and Salt & Straw ice cream.
The Disneyland Resort has three main hotels, each of which is within walking distance to the theme parks and offers perks to those who stay, such as early theme park access. These properties include:
Disney's Grand Californian Hotel & Spa: Disneyland's most luxurious hotel is designed to celebrate the early 20th-century Arts and Crafts era and offers an on-site spa, upscale dining, and a private entrance directly into Disney California Adventure.
Disneyland Hotel: This namesake property celebrates Disneyland's past and present. Rooms offer headboards with a light-up fireworks design. Outside you can enjoy a pool with a monorail-themed waterslide, and an interactive tiki bar.
Disney's Paradise Pier Hotel: This hotel's theme pays homage to a seaside retreat, complete with a rooftop pool, located steps from the theme park front gates.
More than 50 properties near the Disneyland Resort have been designated as "Good Neighbor Hotels." These hotels offer accommodations at a variety of price points and can be booked as part of a room and ticket package.
Here are a few of our favorites:
Big name hotel chains are prevalent here, with the Anaheim Marriott and Hilton Anaheim being among some of the most admired options.
Those looking for the best value will find budget-friendly options like Castle Inn & Suites, while campers will love Anaheim Harbor RV Park.
Those looking for room to spread out will enjoy larger accommodations at the Home2 Suites by Hilton Anaheim Resort and CAMBRiA Hotel & Suites Anaheim Resort.
Families with kids will delight in the on-site water parks found at the Howard Johnson Anaheim Hotel and Water Playground, and the Courtyard by Marriott Anaheim Theme Park Entrance.
Those seeking a boutique hotel experience should check out Hotel Lulu Anaheim Resort and SunCoast Park Hotel Anaheim.
---
Planning your trip
When planning a trip to the Disneyland Resort, arrange your visit for mid-week if possible. Since many locals visit the parks, you'll want to steer clear of weekends and school holidays as much as possible. The month of October is especially popular due to the park's Halloween festivities, and the weeks of Christmas and New Year's are also generally very crowded. A visit in early January and throughout February is a good bet for mitigating the masses, and late-April to mid-May is also a great time to visit.
Disney Genie: No matter when you visit, be sure to download the Disneyland app to gain access to Disney Genie, which provides attraction and dining recommendations based on your family's interests, including suggestions on best times to visit to avoid crowds. The app also offers a tip board with wait times and connects you to photos taken by Disney PhotoPass photographers throughout your stay.
How do you avoid lines? For an extra fee, you can purchase Disney Genie+. This gives you all the features of Disney Genie, with the added benefit of selecting a window of time to enter an expedited queue line, called a Lightning Lane, for some of the most popular attractions. For the most highly demanded attractions, Lightning Lane entrance access is available on an individual, pay-per-ride, system.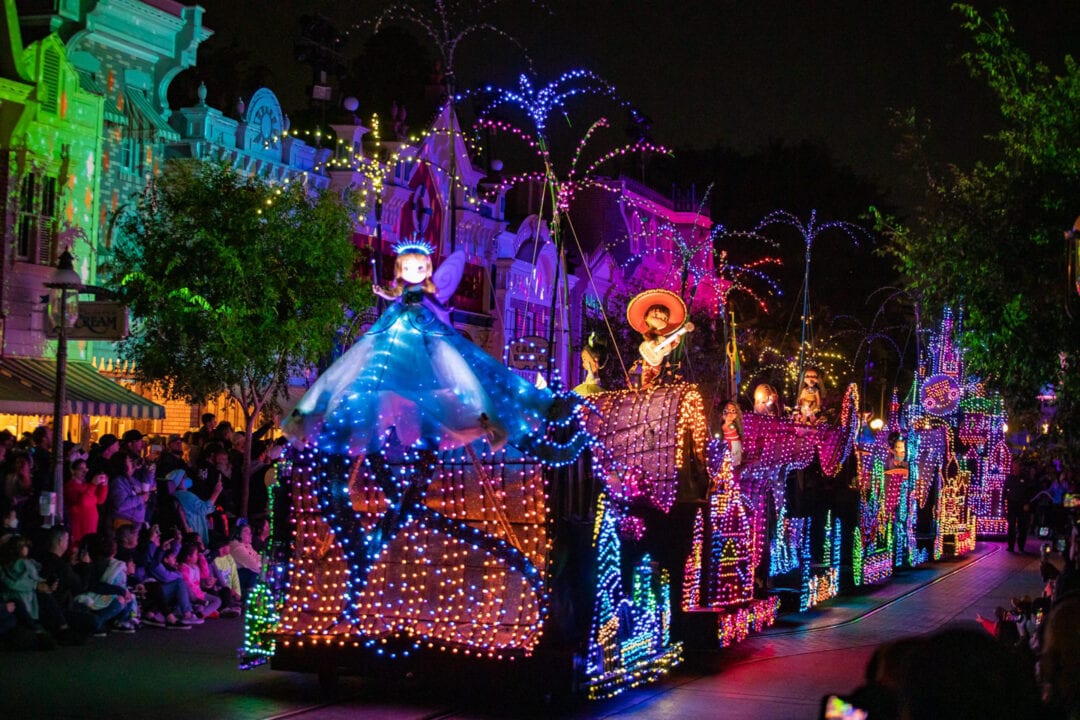 Tickets, reservations, parking, and more
Disneyland theme park tickets can be purchased online in advance at Disneyland.com. Multi-day ticket options allow you to save on longer stays.
Park hopping: Those interested in visiting more than one park on the same day can add the Park Hopper option to their tickets for an additional fee. This allows you to visit the second park any time after 1 p.m. (based on availability).
Annual passes: The Disneyland Resort offers several types of annual passes, called Magic Key Passes. The passes vary in price based on the features included. Currently many of the annual passes are sold out, with only the lowest tier pass, Enchant Key Pass, available for purchase. Availability of these types of passes does vary, so be sure to check Disneyland's website for the most up-to-date information.
Know before you buy tickets: To enter a theme park, you will also need a park reservation for the park you plan to visit—for each day you'd like to visit. This is a relatively new process that helps better ensure the parks won't reach their capacity limits. Before purchasing a theme park ticket, please check to see if your desired date and theme park is available. The current availability calendar is found at Disneyland.com.
Parking: Parking locations for Disneyland generally open 60 minutes before the parks open. The cost is $30 for cars and motorcycles, or $35 for larger vehicles, such as RVs. Closer preferred parking is also available for an additional fee.
Itinerary suggestions
Many travelers coming to the Disneyland Resort only stay a few days. While this length of visit is great for those looking to make the most of a short getaway, an extended stay also has its perks. Check out these itinerary suggestions to help when planning your vacation.
In a weekend: Weekend visitors will find that the easy-to-navigate layout of the Disneyland Resort allows them to hit many of their must-see attractions in both theme parks during a 2-day visit. To maximize your time, plan to arrive at the parks each morning at opening and head for your most coveted ride first.
In 3 to 4 days: A slightly longer stay gives you enough time to see everything at a leisurely pace, with extra time to lounge by your hotel pool in the afternoons and savor longer sit-down meals. Sports fans can also take in a game as the Anaheim Ducks and Los Angeles Angels both play nearby.
Longer stays: Those looking to extend their stay in Southern California can explore more of the area surrounding Anaheim. Theme park fanatics should make time to visit Knott's Berry Farm, and the stunning Pacific Coast beaches, along with the alluring attractions of L.A. and Hollywood, are also close by.
How much does the average trip cost? A trip to Disneyland can vary wildly in cost depending on your length of stay, choice of accommodations, upgrade options, and more. A 1-day theme park ticket generally starts at $104 plus tax, but the park's seasonal pricing model means that travel during weekends and peak seasons can send this cost upwards. The per-day cost of Disneyland theme park tickets goes down the longer you stay. So as you price out your trip, you may find that extending your visit is more affordable than you realize.
Food offerings
Disneyland offers some of the most delicious, Instagram-worthy eats of any travel destination. From snacking on Mickey-shaped beignets in a New Orleans-inspired setting to sipping out-of-this-world cocktails in a Star Wars-themed cantina, savoring sourdough loaves crafted into the shape of your favorite Disney characters at a San Francisco-style waterfront eatery, and drooling over an insane variety of churros found pretty much wherever you look, your biggest vacation quandary may just be determining what to eat next.
The parks offer a never-ending array of seasonal food offerings, and grabbing quick eats throughout your trip can easily be accomplished via mobile ordering on the Disneyland app. But if you're seeking a more refined sit-down meal, you'll want to book reservations well in advance at the most popular eateries.
Some favorite restaurants include:
Blue Bayou: A southern-style restaurant located inside the Pirates of the Caribbean attraction.
Oga's Cantina: A heavily themed Star Wars-inspired watering hole with light snacks and a robot DJ.
Carthay Circle: Upscale dining and cocktails located inside a reproduction of Los Angeles' Carthay Circle Theater, the spot where Snow White and the Seven Dwarfs premiered.
Lamplight Lounge: A waterfront Pixar-themed eatery that boasts popular lobster nachos and local craft beverages.
Napa Rose: Elevated California cuisine and award-winning wines can be found at this fine-dining establishment, located at Disney's Grand Californian Hotel & Spa.
Can I bring my own food into Disneyland? Guests are allowed to bring outside food and nonalcoholic beverages into the parks as long as they're not in glass containers, don't require heating or refrigeration, and don't have pungent odors. Inform a Security Cast Member of any food items when you enter the park.
Road trip tips and tricks
While L.A. traffic is notoriously hard to navigate, roadtrippers who make it to the relatively laid-back enclave of Anaheim will find the streets are easier to maneuver. Here are a few things to keep in mind:
Much of Anaheim is very walkable. While having a car is handy for visiting attractions outside of the main tourist thoroughfare, much of the area surrounding Disneyland Resort is easy to explore on foot. There are countless hotels, eateries, and stores surrounding the Disney parks, and chances are your resort also offers a shuttle to take you back and forth with ease.
Comfy shoes are a must. Even if you're not planning to walk to Disneyland from your hotel, once you're at the parks you'll be doing a lot of walking. Expect to trek several miles each day. You're going to want to pack a trusted pair of sneakers, not just sandals.
Pack cute, but pack light. Personalized t-shirts, Minnie ears, and themed outfits are all on display during a visit to Disneyland. While dressing up isn't a requirement, the parks offer the perfect setting to sport a fun look if desired. But be practical in your clothing choices as they'll need to last through long days of exploration. Try to only bring a small bag with you into the park to make your load lighter and avoid any unneeded extras.
Budget a little extra for frivolities. Disney is full of temptations. From delicious eats to adorable souvenirs, you're bound to find lots of items that pique your interest. No matter what you think you'll spend during your visit, build in extra spending cash for impulse buys—and know that Disney pricing is likely higher than you imagine it will be.
Don't try to do it all. The longer you plan your trip, the more items you're likely to add to your must-see list. Try to give yourself grace and be realistic about what you can accomplish during your visit. Often the best memories are made in unexpected moments you didn't plan for. Stop and take in a show by a strolling performer, snap a selfie with Goofy, and make a beeline for the churro cart. A fun vacation is about all the moments—both big and small—so make sure you give yourself time to savor them all without rushing onto the next big thing.