The Great American Road Trip is on just about everyone's bucket list, and for good reason.
Curiosity about what destinations await just beyond the horizon is in our DNA—from California's soul-stirring Pacific Coast Highway to the iconic heartland kitsch of Route 66.
You may be an aspiring road warrior, but worry that planning a road trip will be overwhelming or won't measure up to your dreams. That doesn't mean you shouldn't try. If we've learned one thing during our decades of traveling, it's that nothing compares to the intimacy and freedom of the wide open road.
Related The Great American Road Trip: My 16,000-mile solo vanlife excursion across the U.S.
If you're curious about how to plan a road trip, but don't know where to start, keep reading. To make sure you don't miss out on the many awesome places our country has to offer, we've listed five steps to get you ahead of the curve. Combined with a little encouragement from your inner explorer, you'll be a seasoned roadtripper in no time.
1. Decide the basics
Figure out what you most want to see
Forget about what others recommend you should see and decide what you want to see—whether it's mountains, beaches, deserts, farm country, national parks, cityscapes, or a little bit of everything.
Consider a theme
Some travelers like to pick a theme to tie a road trip together. Themes can inspire ideas and help you focus on the itinerary. Need some inspiration? Try historical sites, famous filming locations, outdoor adventures, architecture, theme parks, or culinary travel.
Embrace your roadtripping style
There is no "one-size-fits-all" itinerary for your dream road trip. Embracing the freedom of the open road and your own personal traveling style allows you to savor the experience.
If it's all about getting to the destination and making only necessary pit stops, that's cool. If you're all about the journey, take shorter drives with lots of planned and unplanned stops. Do you prefer guided tours with new people, or do you like to take the reins and chart your own course? Do what works for you.
When deciding your roadtripping style, another thing to consider is whether you prefer smooth highway drives, bumpy backroads, or hairpin turns. Are you seeking Instagrammable moments to share with your friends, or unplugged moments that connect you with nature or local cultures? Trust your gut and do what's best for you.
Related 6 steps to planning a successful RV road trip
Set a budget
Having a budget in mind before you start planning will help steer you in the right direction. One of the great things about roadtripping is that it offers plenty of ways to control costs. Need to travel on the cheap? Choose shorter routes to spend less on gas, eat at cheaper restaurants and diners, and stay at campgrounds or no-frills motels.
Or maybe you want to blow your bonus in style? Splurge on higher-end accommodations, fancy eateries, and private tours.
2. Dream up your itinerary
Here's where Roadtrippers makes the planning process really easy. First, choose your starting and end points, then start adding different stops along the way. For more inspiration, check out our list of the most Extraordinary Places in the U.S. and read the stories behind them in Roadtrippers Magazine. We've covered everything from Nebraska's Carhenge and Virginia's Dinosaur Land to the Andy Warhol Museum, haunted hotels, and Coyote's Flying Saucer Retrievals and Repairs in California.
You can choose up to seven stops using the free version of the app, or add more with a Roadtrippers Plus subscription. Find interesting things to see and do along your route by selecting a category—like Outdoors & Recreation or Camping & RV—or by simply zooming in on the map along your route. If you're traveling with family and friends, invite them to collaborate on the itinerary with you. This way you can design a road trip that includes something for everyone.
Related The ultimate guide to family road trips
When you're done, Roadtrippers will populate the best route, letting you know the time and distance between stops and your final destination. It will also tell you the approximate cost of gasoline for the whole journey, based on your vehicle.
3. Bypass potential roadblocks with a little planning
Some travelers glorify "winging it," but no advance planning can lead to epic misadventures. Here are a few scenarios where you might want to plan ahead, so your road trip doesn't come to a screeching halt.
Lodging
Not knowing where you'll lay your head to rest that night is exciting for some, but it can be risky, especially during peak tourist season or if there's a big event happening nearby. You may arrive ready to crash after a long day of driving and find no room at the inn. While more and more hotels are promoting themselves as "pet friendly," this usually means they have a few special rooms on the first floor that, if not booked in advance, are taken when you arrive. If sleeping with Fido in the car is not an option, you might want to bite the bullet and call ahead.
If you'd still like to leave it all up to serendipity, look for off-the-beaten path motels and remote campgrounds that are less likely to fill up in advance.
Related The ultimate guide to car camping
Hours of operation
Check the hours, days, and seasons of operation for places you want to see ahead of time. Since third-party apps can easily become out of date, try calling the attraction or checking its website or social media. There's nothing worse than finally arriving at a point of interest only to find it closed.
Food and drink
If you're hungry for something local, don't settle for the lone fast food restaurant you spotted after hours of driving. There are plenty of local gems, but they're often not advertised on a billboard along the highway. Using the Food & Drink category in the Roadtrippers app can help you find eateries with a local flair. Or dive into the special flavors of the region with RoadFood.com, which helps you find everything from lobster rolls in New England to BBQ in the South.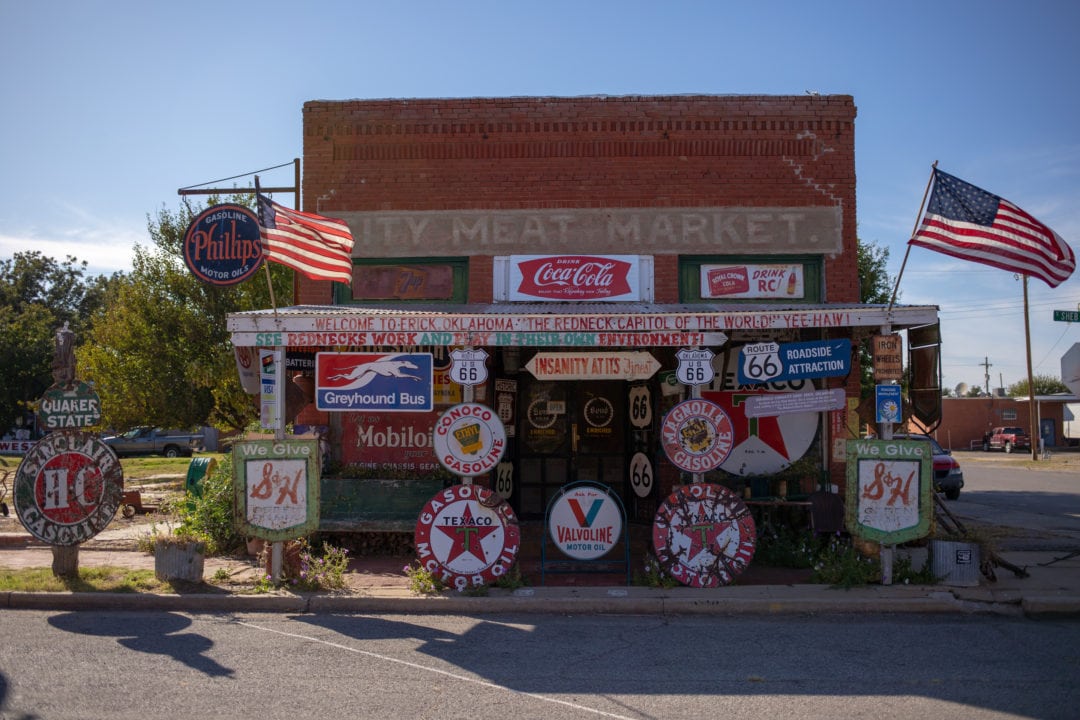 4. Bulk up on your local knowledge
If the idea of living like a local for the day is appealing, bide your time between planning a road trip and hitting the road by following regional accounts and hashtags on social media. Read fiction and nonfiction books about the region or route. Watch movies and YouTube videos. Check out Roadtrippers Magazine articles for great stories about famous (and infamous) points of interest.
If that's too much advance planning for your style, you can get advice while on the road by asking proprietors of campgrounds, hotels, and Airbnbs along the way for their best local intel.
5. Stay flexible, always
Have a plan to make sure your road trip is everything you want it to be but leave space for unexpected opportunities. Inexperienced travelers often get too ambitious with their first itinerary, finding themselves drained and stressed out when things don't go according to plan. This can be a downer for your fellow travelers as well. They will appreciate pit stops and wiggle room in the itinerary, and you'll be able to enjoy the experience a lot more.
A great roadtripper is always willing to veer from the plan (and path) for the right reason. The most magical trips leave room for following your intuition to amazing experiences rather than achieving everything on the checklist. Stop at the scenic overlook, follow that sign to a nearby winery, stay an extra night in town because there is a local festival the next day. Sometimes amazing opportunities come up along the way that you couldn't have planned for.
You've got this! Now, where do you want to go?