Hitting the open road with kids in tow can feel daunting at times—from your packing list and entertainment options to choosing a kid-worthy destination. But you shouldn't let your worries prevent you from mapping out an amazing getaway. With proper preparation, and a plan that keeps everyone's needs in mind, your family can hit the open road with confidence.
Planning is the key to any successful road trip. Here are some things to keep in mind as you begin to chart your course for a family-friendly adventure.
How far would you like to travel?
Remember that the journey can be just as exciting as the destination, so start by determining how far you'd like to travel, keeping a realistic goal in mind.
To truly go the distance, consider:
Trip duration: How many days do you have for the trip? This will be the key factor when determining how much you can accomplish. Expect that there will be at least some delays along your way and avoid a plan that requires you to cram too much into each day.
Non-negotiables: Are there any waypoints along your path that you need to be at on a specific day—like a wedding or reunion? Start with one destination in mind, then map the rest of the trip out around that point.
Daily travel time: How many miles or hours do you think you can sensibly drive each day? For this, you'll want to err on the side of caution, especially if you'll be passing through notoriously congested cities. To maximize enjoyment, try to break up longer travel days by sandwiching them between non-travel days to recuperate.
Number of stops: There's probably more to do in each destination you visit than you realize. Consider limiting your stops to just a few destinations or breaking an ambitious trip into smaller trips. Not only will staying longer at each stop allow you to fully immerse yourself in a locale, it's often more cost-effective too.
How much would you like to spend?
A family road trip can be more affordable than jetting off to pricey international destinations, but you'll still need to watch your budget, especially when it comes to gas and lodging for your trip.
Here are a few tips for keeping an eye on expenses:
Think about the difference between a must and a want: It's easy to get over-ambitious thinking about all the things you want to do, especially when you hear the rave reviews of friends and internet experts. Pick a few "must-see" attractions and prioritize them in your budget. If you have money (and time) leftover, then make room for additional things you'd like to see.
Seek out free or low-cost amusements: There are a lot of things to do on vacation that cost little to nothing. Go for a hike, lounge on the beach, take part in a Junior Ranger activity, or brake for roadside attractions like the World's Largest Pistachio. Resting and recharging is important on vacation, so don't be afraid to make time for leisurely pursuits that won't break the bank.
Prioritize your luxuries: What's most important to you as you travel—restaurants, thrills, or hotel amenities? Think about which luxuries matter most to your family and invest your money into the ones that will make the biggest impact on your entire brood.
Travel tips for each age group
From toddlers to teens, and everyone in between, it's important to know what your kids enjoy, what their limitations may be, and respect their needs when planning a successful getaway. While each child's wants may vary, here are some general guidelines that parents with children of various ages can follow to help determine what's best for their family.
Toddlers
Traveling with little ones in tow? Their shorter attention spans and desire to be constantly on the go will keep you on your toes. Look for (relatively) stress-free destinations where you don't have aggressive timelines to meet or crowded streets to navigate, and can easily retreat back to your accommodations when needed.
Toddler tip: Plan for shorter drive days and frequent stops to let the little ones roam free.
Beach destinations: A beach vacation offers ample opportunities to play and nap, all in a relaxing, sandy setting. Be sure to steer clear of popular spring break destinations and instead head for underrated locations, like a journey along the subdued Gulf Coast of Texas.
Interactive attractions: Look for children's museums, splash pads, zoos, aquariums, and other interactive play spaces where your little ones can safely run free. A destination like San Diego, California, is overflowing with these types of activities, and it's just 90 miles from Anaheim, which offers additional kid-friendly attractions.
Farm fun: Petting farms, U-pick orchards, hayrides, and other barnyard pleasures are ideal for toddlers to get dirty in the name of fun. Come autumn, Midwestern destinations like Wisconsin and Michigan are brimming with cider mills where your tot can pick the perfect pumpkin and snack on freshly made donuts.
If you don't own an RV, now is a great time to consider renting one from sites like RVshare. Or look for hotels that offer suites with separate living and sleeping areas, as well as a kitchen or kitchenette. These types of offerings make it easy to keep your little one rested and fed, while the adults enjoy their own space to relax.
Elementary-aged children
Take advantage of school breaks to explore destinations that help bring lessons your elementary kiddos are learning in the classroom to life. For budding learners, it's all about finding that right mix of excitement and education. Try an "edutaining" trip where your kids will have so much fun, they won't realize they're learning.
School-aged travel tip: Before heading out for adventure, have your kids read non-fiction books about the places you're visiting, or fiction books set in the destinations along your path. This will help give them an even greater connection to your vacation.
Step into U.S. history: Many destinations help give historical perspective to what your kids are learning in school. For a greater understanding of our Founding Fathers, take a trip to the birthplace of the American Revolution: Boston. Then head to other notable historical stops like Philadelphia, Gettysburg, and Washington, D.C.
Study the laws of physics: Velocity, force, and inertia may be heavy concepts for kids to learn, but there are lots of ways that children see physics in motion while on vacation. Head to Central Florida where your family can learn the science of space travel at Kennedy Space Center, then travel to Orlando to see kinetic energy at work at the region's roller coasters and theme park attractions.
Get an Earth science education: The "Every Kid Outdoors" initiative gives families with fourth-graders a free national park pass, making this the perfect age to experience natural wonders. Explore the geothermal features at Yellowstone National Park, look for wildlife at Rocky Mountain National Park, or snorkel through coral reefs in Biscayne National Park, and your kids are sure to come home with a greater appreciation for our public lands.
Renting a rustic cabin at a KOA Campground will allow your kids to further connect with the outdoors. Or focus on entertainment and head for an epic themed resort that offers an abundance of activities and memorable water features your kids to enjoy.
Related 6 tips for getting your kids interested in hiking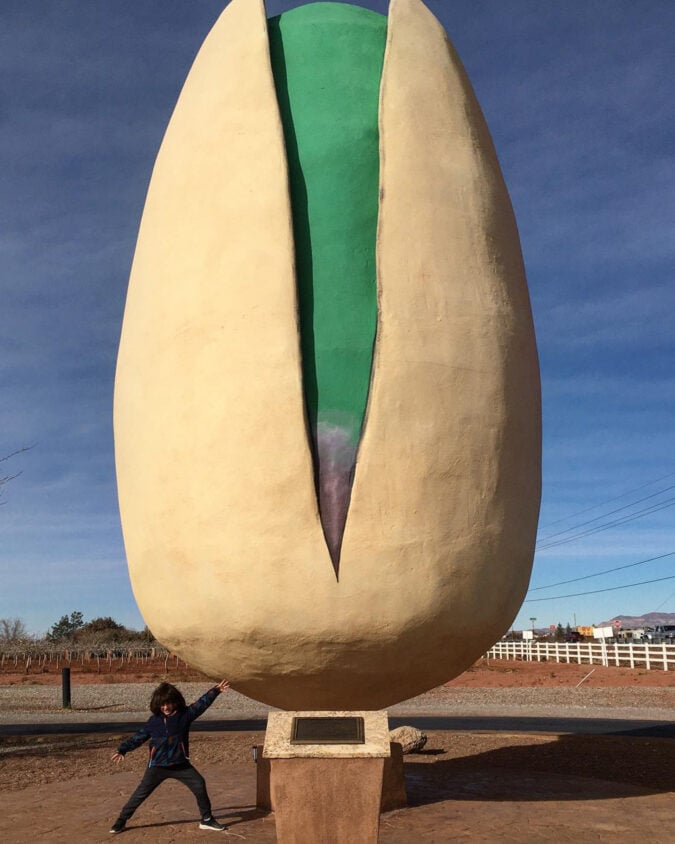 Tweens and teens
Harder to wow, and ready for bigger adventures, teens and tweens need travel options that support their growing interests. Consider planning a trip that allows for you to connect as a family in an environment that fuels their personal passions like sports, music, shopping, or even just lounging poolside.
Tween and teen travel tip: Set boundaries on technology, but don't fight it entirely. Allow them chances to connect with friends back home when WiFi is available. Just be sure they understand when it's time to put the phone away and enjoy quality time as a family.
Artistic explorations: If your older kids are burgeoning foodies or art critics it's time to explore big cities teeming with museums and inspiring cuisine. Take them to New York City for a show on Broadway or a small venue concert in Brooklyn, then lead them outside the city to experience the culinary delights of Long Island's North Fork.
Epic outdoor adventures: For those with a thirst for big thrills, head to a place that's big on adventure, such as Alaska. Here they can take off in a helicopter to hike on a glacier, explore a rainforest, hop aboard a dogsled, and search for wildlife in this unspoiled wilderness packed with brag-worthy activities.
Immersive local culture: For tweens and teens seeking authentic experiences, travel through destinations overflowing with storied cultural history. Santa Fe, New Mexico, offers galleries and artisan crafts, stunning adobe structures, and mountains perfect for hiking or skiing, making it the perfect stop on a road trip through the other breathtaking landmarks found throughout the American Southwest.
Unique accommodations are a great option for helping further immerse your tweens and teens in the vacation spirit. A dude ranch like Montana's 320 Guest Ranch or a glamping resort could be exactly what your not-so-little ones need to connect with the experiences around them.
Related How to have a successful RV trip with teenagers
Prepping for travel
You've done the work and mapped your journey, now it's time to put those plans in motion.
Packing tips
The great thing about traveling in a car or RV is that you can easily navigate to stores as needed. Don't fret about smaller forgotten items, like clothing or toiletries, as you can replace those easily on the road. Instead, create a checklist of items that are hard to travel without, including:
IDs and credit or debit cards
Necessary medical paperwork, including documents for your pets
Prescription medicines and insurance cards
Comfort items for little ones, like favorite stuffed animals and blankets
Setting up the car
When packing your vehicle, make sure you leave enough room for everyone to have their own space. Loading up too many bags or squishing family members close together is likely to cause unnecessary fighting. Consider separating kids in the backseat by placing a small cooler full of drinks and snacks in between them.
Entertainment
Popular road trip games such as "Would you rather?," guessing games, and scavenger hunts help pass the time. But don't be afraid to allow electronic entertainment options (with accompanying headphones and power cords) as well. Downloading music, TV shows, and age-appropriate movies to a tablet or other device before your trip will help keep the peace, especially on longer travel days. Remember to also bring playing cards or small board games to enjoy at your destination. These make for a great rainy day family activity.
On the road
While on the road, look for larger gas stations, like truck stops and Buc-ee's, to help provide bathroom, dining, and snack options for the whole family. Here you can also grab journals and postcards to practice writing skills and have your kids craft notes to send to loved ones back home.
At home
Give your kids a way to chart where they've been. A scratch-off or push pin map allows them to easily see where they've been and dream about where you're going next. Regularly talk about your adventures and break out vacation photo albums to reinforce the vacation memories you shared together as a family.